January 25, 2022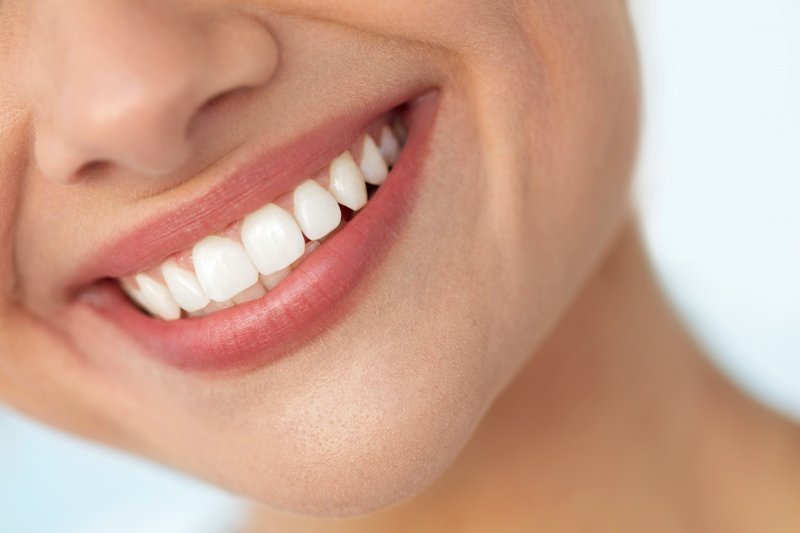 Whether you have stained teeth, small chips and cracks, or other imperfections you'd like to address about your smile, you've probably considered cosmetic enhancements. However, it's important to keep in mind that if you have any existing dental issues, you'll need to have them taken care of before any cosmetic service can be completed. This includes gum disease, a relatively common condition that affects roughly half of American adults today. Keep reading to learn about the symptoms, how it affects your smile's appearance, and why it must be treated first.
What is Gum Disease?
Gum disease is technically an infection of the gum tissue triggered by built-up plaque inside the mouth. The more plaque acids that develop, the more hardened plaque appears. Over time, dental plaque forms along the gum line. In the early stages, you may not even realize you have gum disease as symptoms don't really begin to surface until the more advanced stages. The most common symptoms include the following:
Sore, tender, or sensitive gum tissue
Tooth sensitivity
Red, purple, inflamed gums
Bleeding gums, either while brushing, flossing, or chewing
Gum tissue pulling away from teeth, making them look longer (a.k.a. gum recession)
Pain while chewing
How Does Gum Disease Affect My Smile?
It's worth mentioning that while the early stages of gum disease are not as noticeable as those more severe, your smile will start to become unrecognizable. One common symptom in moderate to severe levels of gum disease is gum recession, which is when the gum tissue begins to pull away from teeth. This causes the thinner, more narrow portions of each tooth to become exposed, making your teeth look longer than normal.
Additionally, your gums will start to change in color, turning from a lightly-colored pink to darker and darker shades of red (and purple in severe cases).
Why Gum Disease Must Be Treated First
In short, gum disease makes cosmetic treatments more difficult (and even impossible) to complete. Veneers only make it harder to detect gum disease or cavities and teeth whitening doesn't make sense to perform if your teeth are at risk of falling out. The bleaching agents can also irritate the gums further.
Gum disease does not go away on its own, which means it will need professional treatment from a dentist to address. To get your gums back to a normal, healthier state, you'll need to undergo procedures like deep cleaning (a process that involves scaling away plaque and smoothing out the tooth roots). This process can take months to complete depending on how far along your gum disease has developed.
With the help of an experienced dentist, you can make your smile healthy and beautiful. Schedule an appointment today to ensure you're ready for a smile makeover!
About the Author
Dr. Capehart offers many cosmetic services to enhance teeth, but greatly values the health of your smile over anything else. In the event you have gum disease, he offers targeted gum disease therapy to get your smile back to a healthy state. To schedule an appointment with his office, you can contact him through his website.
Comments Off

on Why Gum Disease Needs to Be Handled Before Cosmetic Treatment
No Comments
No comments yet.
RSS feed for comments on this post.
Sorry, the comment form is closed at this time.