Tooth-Colored Fillings – Lewisville, TX
Erase Cavities & Create Flawless Smiles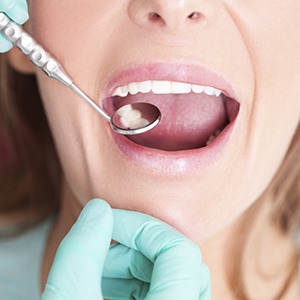 At Capehart Dental, we will take care of your general, family, and preventive dentistry needs. We will also see to your restorative dentistry requirements. Not only do we offer dental implants, crowns and bridges, and cosmetic bonding, but Dr. Capehart also excels in placing fillings. Instead of traditional amalgam, we use tooth-colored composite resin material that looks just like your original enamel, creating a virtually unnoticeable result that leaves your smile healthier and happier. If you're in need of a new tooth-colored filling in Lewisville, don't hesitate to contact our dental office today!
Placing a new filling only takes a single appointment, and the process is simple and comfortable. After numbing the treated area and removing the damaged portions of the tooth, Dr. Capehart will pick the shade of composite resin that's closest to your current smile and sculpt it carefully into place in order to treat the cavity. After hardening it with a curing light, you're done! Patients can expect to experience some light sensitivity, but this should fade within a day or so.
In addition to appearance, what are the benefits of choosing tooth-colored fillings?
The flexibility of the composite resin allows our team to preserve as much as the natural teeth as we possibly can, which is much better for your smile in the long run.
There are no metals present to react badly to hot and cold temperatures. Oral sensitivity is greatly reduced and patients can enjoy a more comfortable smile.
As long as you brush and floss diligently and attend regular checkups, your new tooth-colored filling should last for 10-15 years or even longer.