Cosmetic Dentistry – Lewisville, TX
Create a Flawless Smile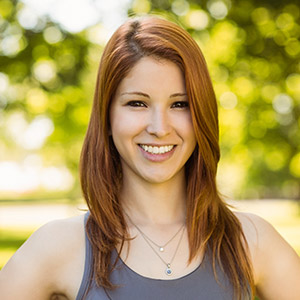 At Capehart Dental, we want to help you beautify your smile. We can repair broken and fractured teeth with cosmetic bonding or whiten your teeth up to ten shades with our teeth whitening services. If you want a permanent, stain-resistant solution to correcting your dingy enamel, then Dr. Capehart can brighten your smile with veneers. We also do metal-free restorations for patients who want to replace missing teeth or rebuild damaged dental structures. If you're ready to show off a better, brighter appearance, contact our dental office today to schedule a consultation for cosmetic dentistry in Lewisville!
Porcelain Veneers
Porcelain veneers are cosmetic restorations that are designed to be extremely thin. This is so they can be fitted over the visible surfaces of teeth and essentially hide years of dental imperfections all at once! Here in Lewisville, Dr. Capehart often recommends veneers to patients who would like to transform their smile quickly instead of undergoing multiple, time-consuming procedures. Once in place, they look and feel extremely natural!
One very positive benefit of veneers is that their porcelain structure is actually more durable against gradual staining than your original teeth are – this means that the improvements you achieve through the treatment will last even longer. However, patients should be aware that our team will need to remove a small amount of your natural dental structure in order to accommodate their placement. Because of this, veneers should be considered permanent.
Learn More About Porcelain Veneers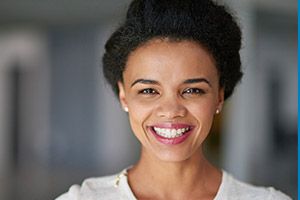 Lumineers
Lumineers are a type of porcelain veneer that comes with one major difference – their extremely thin structure (nearly as thin as a single contact lens) doesn't require your original teeth to be significantly altered to accommodate them. This may be an ideal option for patients who think they may want to return to their natural smile in the future, as the procedure is reversible. However, other patients feel that Lumineers aren't quite as lifelike in appearance as porcelain veneers.
Not sure whether traditional veneers or Lumineers are right for you? During an initial consultation, Dr. Capehart can help by reviewing the potential pros and cons of each option with you in detail. Our goal is to assist you in making an informed, confident decision about your smile's bright future!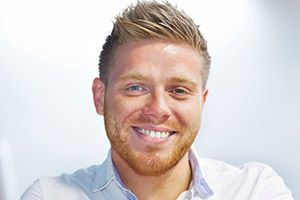 Metal-Free Dental Restorations
Older patients surely remember the days when dark silver or gold materials were the only options available for restorative work. At Capehart Dental, we don't want to force you to choose between improving your oral health and maintaining your naturally beautiful appearance. You deserve the best of both worlds, and that's just what our dental office provides in the form of a custom, high-quality metal-free restoration.
Metal-free restorations (including crowns, inlays, onlays, and more) are precisely crafted from lifelike ceramic materials – in fact, they're SO lifelike that they even reflect light just like your natural enamel does. Once they've been placed within your smile, it's very difficult to distinguish them from the rest of your teeth, and they should feel and function just like the genuine article as well. What's even better is that their design is wholly biocompatible, which improves oral comfort and works well for patients who've suffered from dental-related allergies or sensitivities in the past.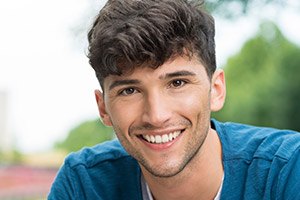 Dental Bonding
Maybe you have a tooth that's just slightly misshapen, or maybe your attention is always drawn to a small gap in your smile when you look in the mirror. When these small flaws drag down your self-confidence, it's time to talk to our Lewisville team about direct bonding. This cosmetic procedure only takes a single appointment in most cases, and the results can last for multiple years. Dr. Capehart will apply a small amount of enamel-colored composite resin to the tooth and sculpt into a lifelike addition that effectively covers the problematic areas. After hardening it in place with a curing light, the patient is free to proudly show off their smile once more!
Learn More About Cosmetic Bonding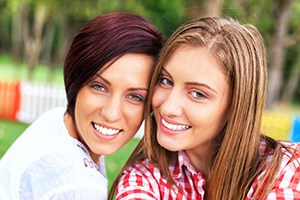 Teeth Whitening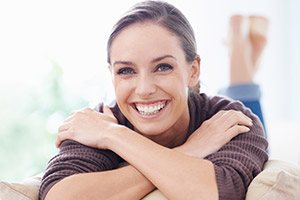 Dental discoloration and staining are very common problems, and they can leave patients wanting to hide their smiles whenever possible. At Capehart Dental, we offer both in-office and take-home teeth whitening that can help your teeth truly shine once more, and our team will be happy to help you decide which one fits your personal situation best.
Learn More About Teeth Whitening
Cosmetic Dentistry FAQs
Now you know some of the treatments our cosmetic dentist in Lewisville, Dr. Capehart, can use to transform your smile. However, it's completely natural to still have some questions on your mind. From cost to the length of treatment, you'll find the answers to a few of the most frequently asked questions we hear from patients below. Of course, if you would prefer to speak directly with our team, don't hesitate to contact our office!
How Long Does Cosmetic Dentistry Take?
That depends! For instance, an in-office teeth whitening treatment can lighten your smile up to eight shades in a single sitting. On the other hand, more extensive procedures, like veneers, take at least two appointments. Since these visits are spaced out over the course of a couple of weeks, it can take a month or so to achieve your smile goals. Don't worry though – if you have a timeline in mind, we will take that into consideration to ensure your picture-perfect smile is ready in time.
Does My Dental Insurance Cover Cosmetic Dentistry?
Since dental insurance plans vary from one patient to the next, the answer to this question really depends on the fine print on yours. With that being said, cosmetic dentistry typically isn't covered since it isn't considered medically necessary. However, it is always a good idea to double-check with your provider since some treatments merge restorative and cosmetic dentistry, like metal-free restorations. If you need help understanding your benefits, don't hesitate to ask our team for help!
Can My Teen Benefit from Cosmetic Dentistry?
Due to social media and a high-definition camera always within arm's reach, we are more aware of our appearance than ever before. If your teen is struggling to smile confidently due to misaligned, stained, or cracked teeth, then their self-esteem and overall wellbeing could benefit from cosmetic dentistry. In fact, smile-enhancing solutions like teeth whitening, Invisalign, and direct bonding are all treatments that are used by thousands of teens each year! Schedule a consultation to learn more about how we can help your teen's smile.
Is Cosmetic Dentistry Right for Me?
Since no two smiles are the same, determining the answer to this question is one of our primary goals at your initial appointment. That's why we take the time to hear more about your smile goals and conduct a thorough dental exam to learn about your unique dental needs. If your oral health is in good condition, then you may be a good candidate from the start. However, if there is an untreated condition, like severe tooth decay, that is present, then we will need to administer the appropriate restorative care beforehand. Either way, we won't stop until you have the happy, healthy, beautiful smile you deserve.
Are you ready to schedule your initial consultation? Couldn't find the answer you were looking for here? Then it is time to get in touch with our team. From there, we can schedule your initial consultation and help you take the next step toward your new and improved smile!