Cosmetic Dentistry – Lewisville, TX
Create a Flawless Smile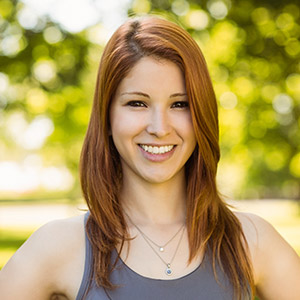 At Capehart Dental, we want to help you beautify your smile. We can repair broken and fractured teeth with cosmetic bonding or whiten your teeth up to ten shades with our teeth whitening services. If you want a permanent, stain-resistant solution to correcting your dingy enamel, then Dr. Capehart can brighten your smile with veneers. We also do metal-free restorations for patients who want to replace missing teeth or rebuild damaged dental structures. If you're ready to show off a better, brighter appearance, contact our dental office today to schedule a consultation for cosmetic dentistry in Lewisville!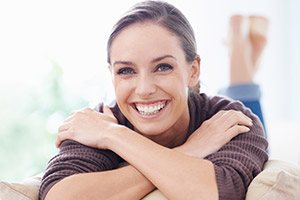 Porcelain Veneers
Porcelain veneers are cosmetic restorations that are designed to be extremely thin. This is so they can be fitted over the visible surfaces of teeth and essentially hide years of dental imperfections all at once! Here in Lewisville, Dr. Capehart often recommends veneers to patients who would like to transform their smile quickly instead of undergoing multiple, time-consuming procedures. Once in place, they look and feel extremely natural!
One very positive benefit of veneers is that their porcelain structure is actually more durable against gradual staining than your original teeth are – this means that the improvements you achieve through the treatment will last even longer. However, patients should be aware that our team will need to remove a small amount of your natural dental structure in order to accommodate their placement. Because of this, veneers should be considered permanent.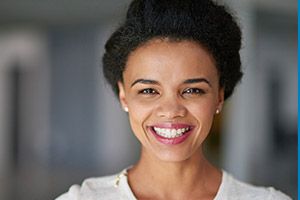 Lumineers
Lumineers are a type of porcelain veneer that comes with one major difference – their extremely thin structure (nearly as thin as a single contact lens) doesn't require your original teeth to be significantly altered to accommodate them. This may be an ideal option for patients who think they may want to return to their natural smile in the future, as the procedure is reversible. However, other patients feel that Lumineers aren't quite as lifelike in appearance as porcelain veneers.
Not sure whether traditional veneers or Lumineers are right for you? During an initial consultation, Dr. Capehart can help by reviewing the potential pros and cons of each option with you in detail. Our goal is to assist you in making an informed, confident decision about your smile's bright future!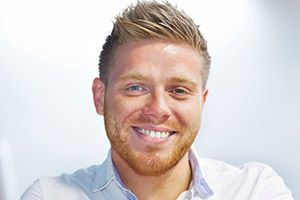 Metal-Free Dental Restorations
Older patients surely remember the days when dark silver or gold materials were the only options available for restorative work. At Capehart Dental, we don't want to force you to choose between improving your oral health and maintaining your naturally beautiful appearance. You deserve the best of both worlds, and that's just what our dental office provides in the form of a custom, high-quality metal-free restoration.
Metal-free restorations (including crowns, inlays, onlays, and more) are precisely crafted from lifelike ceramic materials – in fact, they're SO lifelike that they even reflect light just like your natural enamel does. Once they've been placed within your smile, it's very difficult to distinguish them from the rest of your teeth, and they should feel and function just like the genuine article as well. What's even better is that their design is wholly biocompatible, which improves oral comfort and works well for patients who've suffered from dental-related allergies or sensitivities in the past.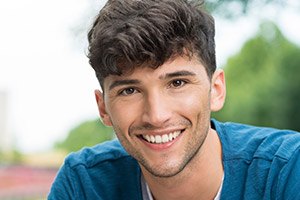 Dental Bonding
Maybe you have a tooth that's just slightly misshapen, or maybe your attention is always drawn to a small gap in your smile when you look in the mirror. When these small flaws drag down your self-confidence, it's time to talk to our Lewisville team about direct bonding. This cosmetic procedure only takes a single appointment in most cases, and the results can last for multiple years. Dr. Capehart will apply a small amount of enamel-colored composite resin to the tooth and sculpt into a lifelike addition that effectively covers the problematic areas. After hardening it in place with a curing light, the patient is free to proudly show off their smile once more!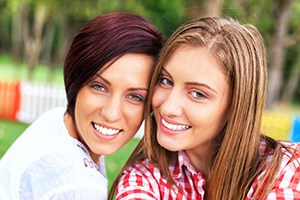 Teeth Whitening
Dental discoloration and staining are very common problems, and they can leave patients wanting to hide their smiles whenever possible. At Capehart Dental, we offer both in-office and take-home teeth whitening that can help your teeth truly shine once more, and our team will be happy to help you decide which one fits your personal situation best.