Periodontal Therapy – Lewisville, TX
Healthy Gums, Healthy Smile, Healthy You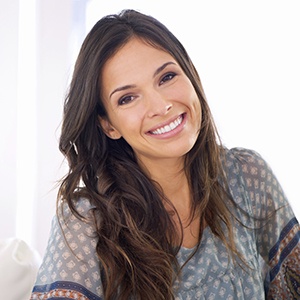 Periodontal disease, also known as gum disease, is one of the most common oral health conditions that patients face. Different estimates have found that 50 - 80% of U.S. adults have some form of periodontal disease. Even more concerning, it can have devastating consequences for oral and overall well-being if it is left untreated. Fortunately, Dr. Capehart and our team offer effective periodontal therapy in Lewisville to help you enjoy healthier gums and a healthier body.
What Is Periodontal/ Gum Disease?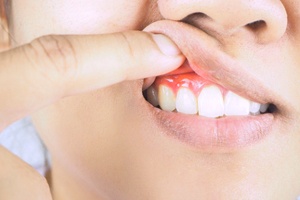 Gum disease is an infection of the gum tissue. In its early stage, it is known as gingivitis, which is relatively mild and does not cause permanent harm to the oral tissues. If it remains untreated and advances into periodontitis, however, irreversible damage may occur to both the gums and the bone that support the teeth.
Often, poor oral hygiene is a major contributor to gum disease. Additional factors, such as genetics, smoking, hormones, and more can also play a role in its development.
The Dangers of Periodontal/ Gum Disease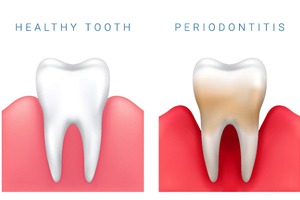 At first, gum disease may not seem like a big deal. When it is just starting, it may feel like a mere annoyance, often causing symptoms like red gums, bleeding gums, and swollen gums. You might also notice a bad taste in your mouth or experience bad breath. As the disease progresses, though, the symptoms become much worse. You may notice that your gums start to recede, causing your teeth to appear longer. Your teeth may also become loose, making it more difficult for you to eat a balanced diet. Eventually, the teeth may become so loose that removing them is the best course of action.
Periodontal/ Gum Disease Treatment Options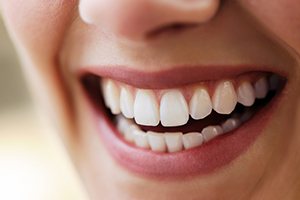 There are different ways to treat gum disease. For very minor cases, adjustments to your oral hygiene routine, along with close monitoring by Dr. Capehart, might be all that is necessary to reverse your condition.
If the gum disease is more advanced, you might need to schedule an appointment for scaling and root planing. This form of periodontal treatment in Lewisville essentially amounts to a deep cleaning of the mouth. Scaling removes plaque and calculus from the teeth and from around the gumline, while root planing focuses on smoothing out the tooth roots so it is more difficult for bacteria to cling to them.
In cases where gum disease is too far advanced to be addressed by scaling and root planing, Dr. Capehart might refer you to a specialist for surgery or another highly complex procedure.
Gum Disease & Your Overall Well-Being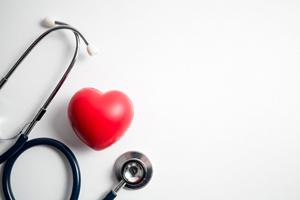 When it comes to gum disease, more than just your oral health is at stake. Research has found a strong correlation between untreated gum problems and a number of systemic health conditions, including high blood pressure, heart attack, stroke, preterm birth, Alzheimer's, and more. While gum disease's connection with such problems is not fully understood, many researchers believe that the bacteria that causes it can lead to other problems when it sneaks into the bloodstream. Gum disease also increases the body's burden of inflammation, which can contribute to multiple health issues.
Gum disease is nothing to take lightly! If you suspect you have it, contact our team today to schedule a periodontal consultation. Your fast action could preserve your smile and support your overall wellness.