Family Dentistry – Lewisville, TX
Keeping Every Member of Your Family Smiling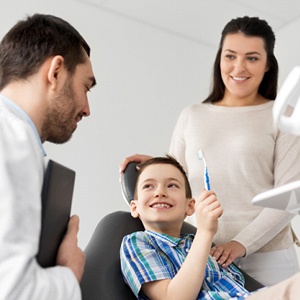 With our family dentistry services, you can choose from a variety of options to keep the smiles of your family healthy and beautiful. Rest assured, we will treat you courteously! As a family dentist, Dr. Capehart will always listen to your concerns as he assesses your dental health and recommends treatment options. Services for family dentistry in Lewisville include crowns and fillings, crowns and bridges, gum disease therapy, and root canals.
Why Is It Important to Visit a Family-Friendly Dentist?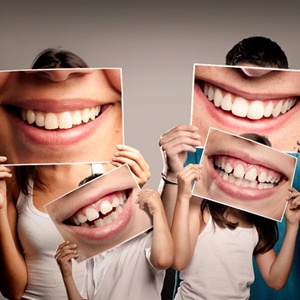 When it comes to taking care of your family's oral health, do you want to spend your time running all over town trying to take the kids to one dentist while you and your husband go see another? Wouldn't it just be easier and more convenient to have one dentist for the entire family? If this idea sounds more pleasing to you, then Dr. Capehart and his team will be happy to serve everyone you love and care about all under one roof!
There is a multitude of benefits to seeing a family-friendly dentist, some of which include:
Convenience: The ability for everyone to see the same dentist will make life much easier, as you can schedule everyone's appointment at one time.
Money-Saver: There'll be no need to fill up your tank as often since you can forget about driving all over town to make it to different dental appointments.
Ease of Scheduling: Trying to juggle a calendar that has each kid going to a different appointment, in addition to you and your husband, will be a thing of the past.
Same Level of Care: Knowing that the person caring for your smile is also taking proper care of your child will give you peace of mind.
Comprehensive Services: Instead of being referred to other specialists, a family-friendly dentist offers comprehensive services, most of which can be performed in-house.
Greater Comfort: You don't have to worry about getting to know a multitude of dentists. Instead, Dr. Capehart and his team will become familiar faces soon enough.
Medical Records in One Place: It can be daunting trying to remember where to pull your child's medical records should you and your family move or need access to them. By seeing a family-friendly dentist, everything is housed in one place.
What Family-Friendly Services Are Offered?
To ensure you feel even more confident about your decision to see Dr. Capehart, take a look at many of the family-friendly services we offer.
Emergency Dentistry
Dental Checkups & Cleanings
Gum Disease Treatment
Oral Cancer Screenings
Dental Sealants
Sportsguards
Children's Dentistry
TMJ Therapy
Dental Crowns & Bridges
Tooth-Colored Fillings
Nitrous Oxide Dental Sedation
Sleep Apnea Therapy
Invisalign
Metal-Free Dental Restorations
Besides delivering great family dentistry services, Dr. Capehart and our Lewisville team are also committed to educating you and your children about proper oral healthcare—from brushing to flossing. Regular brushing and flossing are vital for a healthy smile, and with Dr. Capehart's careful instruction, you can learn how to get the most out of your daily home routine.
Dr. Chris Capehart provides comprehensive preventive care to families in Lewisville, Carrollton, Flower Mound, Lake Dallas, Highland Village, Corinth, and surrounding areas. Call our dental office today to schedule your appointment!