Oral Cancer Screenings – Lewisville, TX
Saving Lives With Early Detection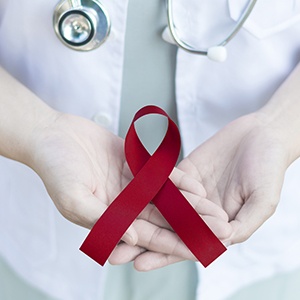 Oral cancer rates have increased and an estimated 50,000 new cases will be diagnosed this year. Fortunately, when it's found early, the survival rate for this devastating disease is 85%-90%. As a dentist in Lewisville, Dr. Capehart takes oral cancer screenings very seriously and performs one at every checkup. If it's been a while since your last visit and you'd like to be proactive about your health, contact us today to schedule an appointment. Screenings are fast, easy, and very much well worth it!
Signs and Symptoms of Oral Cancer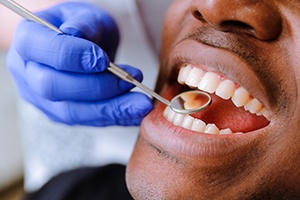 Here are some of the signs and symptoms of oral cancer to be aware of:
Changes in your voice
The feeling that something is always stuck in your throat
A sore or lesion that hasn't gone away within 10 days (in many cases, these aren't painful)
Trouble chewing or swallowing
A lump or bump that suddenly appears
What Does My Dentist Look For During an Oral Cancer Screening?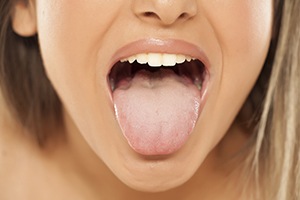 With an undergraduate degree in biology and extensive pathology courses in dental school, Dr. Capehart is well-trained to differentiate between normal and abnormal soft tissues in the oral cavity. This allows him to determine whether something is either cause for concern or relatively benign such as a canker sore. During your screening, he'll look closely for red or white patches, thick, callous-like tissue, asymmetrical ulcerations, and swelling.
He'll also take a look at your general health history to evaluate risk factors such as:
Age
HPV
A weak immune system
Smoking or heavy drinking
Frequent or severe sunburns (this increases the risk for melanoma, which is typically found on the lips)
What Can I Expect During My Screening?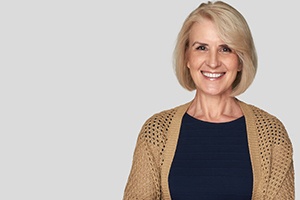 Oral cancer screenings in Lewisville are essential for early detection and, fortunately, have the added benefit of being fast and non-invasive. In fact, although these screenings are done at each checkup, they're so easy that you may not have known you were having them in the past.
Since two pairs of eyes are better than one, both Dr. Capehart and one of our experienced hygienists will perform separate screenings. They'll start by closely looking at your lips, throat, underneath your tongue, and your tongue itself. They may also gently palpate the area under your neck and jaws to see if there are any lumps, bumps, or tender areas.
If Dr. Capehart sees anything out of the ordinary, he'll either diagnose it as something benign (such as a cold sore), ask you to come back in 10-14 days for another look, or refer you to a specialist for further assessment. Keep in mind that this isn't a diagnosis, so try not to worry! It simply means that we'd like more information.
By coming in regularly for checkups, you'll have peace of mind knowing that you have the advantage of early detection and effective treatment.
Oral Cancer FAQs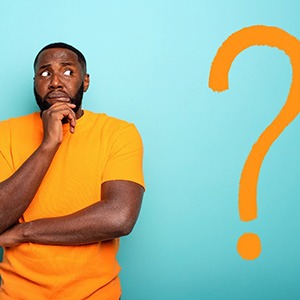 At Capehart Dental, we are committed to saving lives with early detection, which is why we conduct an oral cancer screening during every dental checkup. For your convenience, we've gathered some of the most common questions we get about oral cancer in Lewisville. If you're concerned about this serious oral health condition, don't hesitate to call us and schedule a consultation.
What Exactly Is Oral Cancer?
Just like any other type of cancer, oral cancer occurs when there's an issue with the production and regulation of cells. Abnormal cells develop and begin to grow out of control, damaging or destroying healthy tissues as they go. These cancerous cells can also sometimes spread to other parts of the body, where they will continue to crowd out healthy cells and cause complications.
Where Does Oral Cancer Occur?
Most oral cancer begins in the flat cells (squamous cells) that cover the surfaces of the mouth. Researchers estimate that about two-thirds of cases occur on the floor of the mouth or tongue, but it can also develop in the upper or lower jaw, lips, gums, and cheek linings. Oral cancer can also occur in the area just behind the mouth, such as the back of the tongue, tonsils, or throat. This type of cancer is called oropharyngeal cancer. Your routine oral cancer screenings during your biannual checkups cover all these areas so we can catch the earliest warning signs as soon as possible.
Who Is Most at Risk for Oral Cancer?
While anyone can get oral cancer, some people are at a much higher risk than others. Studies show that men are typically twice as likely to develop oral cancer as women, and those over the age of 50 are at an increased level of risk as well. However, those who are most at-risk for oral cancer are smokers and heavy alcohol drinkers. 80% of those with oral cancer are smokers and/or consume more than 21 drinks weekly. There are plenty of reasons to cut back on excessive drinking and quit tobacco products, not least of which is to dramatically lower your risk of oral cancer.
How Can I Lower My Risk of Oral Cancer?
Addressing any risk factors in your life can help lower your chances of developing oral cancer. This could include:
Eliminating use of all tobacco products, including cigarettes, cigars, pipes, chewing tobacco, and smokeless tobacco.
Limiting your alcoholic beverage intake to at most one drink a day, preferably fewer, and avoiding hard liquors.
Pay attention to your sun exposure and always use lip balm or sunscreen for protection, even when it's cloudy out.
Maintain a nutritious diet that contains plenty of vitamin C, which encourages healthy mouth tissue.
If you are worried that you or a loved one may have oral cancer, don't hesitate to schedule an appointment with your Lewisville dentist right away. We'll carefully inspect your mouth and help you determine the best next steps to protect your happy, healthy smile.