Emergency Dentist – Lewisville, TX
Quality Dental Care in Your Time of Need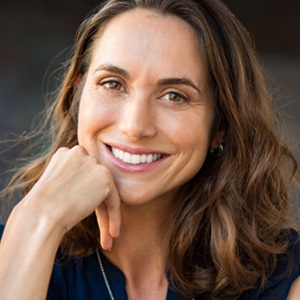 Have you ever had a dental emergency occur? If not, consider yourself lucky. These traumatic events can turn a relaxing day into a disaster. While you never know when an emergency will occur, knowing what to do and who to call when one happens will give you the confidence to handle a dental disaster. At Capehart Dental, we have numerous services to help when you need us most. We offer emergency dentistry in Lewisville, and we are even open on Saturdays to give you the expert care that you need, when you need it.
How to Handle Common Dental Emergencies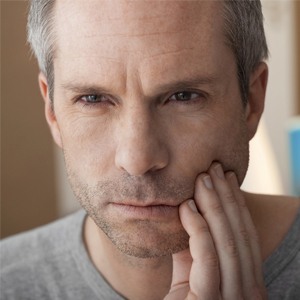 Dental emergencies typically fall into one of two categories: infection that usually occurs from poor oral healthcare and sudden physical injury or trauma. If an emergency occurs, you should call us immediately. In the meantime, use these tips on how to handle common emergencies:
Toothaches
If your tooth starts hurting out of nowhere, chances are it's an infection or decay that has developed over time. However, sometimes it's as simple as removing a piece of food debris to make yourself more comfortable. If the pain persists, call our dental office. Dr. Christopher Capehart may need to perform a root canal to save your tooth and remove the infection or decay
Chipped/Broken Tooth
Chipped or broken teeth can be painful because it exposes the sensitive inner portion of your tooth. If this occurs, use gauze to curb bleeding and apply a cold compress to reduce swelling. Once you make yourself more comfortable, contact our dental office. Dr. Capehart may be able to repair your tooth, but there is also a chance that it needs to be extracted if it's too damaged.
Knocked-Out Tooth
A knocked-out tooth can be traumatic, but there's a chance you can save it. Pick it up by the crown to avoid damaging the roots and then rinse it off. Try to put it back in your socket, holding it in place with your tongue until you can get to our dental office. If this isn't possible, keep it moist in water or milk. The sooner you can see Dr. Capehart, the better your chances are of your tooth being successfully replanted.
Lost Filling/Crown
If you lose a crown or filling, it's important to protect the exposed part of your tooth. You can do this by using dental cement found at your local drugstore until you can come in to see us. We will provide you with a custom-made dental crown or tooth-colored fillings to restore your tooth back to its full health.
How to Prevent Dental Emergencies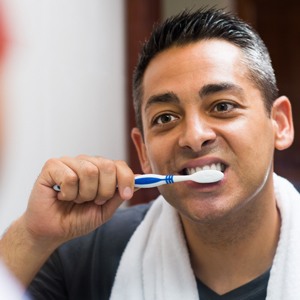 Unfortunately, dental emergencies can never be planned for completely. However, there are some steps that you can take to decrease your chances of an emergency occurring:
Brush and floss your teeth daily.
Visit our dental office for biannual checkups and cleanings.
Use a fluoridated toothpaste and mouthwash to strengthen your enamel.
Avoid using your teeth for anything other than eating and speaking.
Avoid poor lifestyle habits like regular smoking/tobacco use and alcohol consumption.
The Cost of Treating Dental Emergencies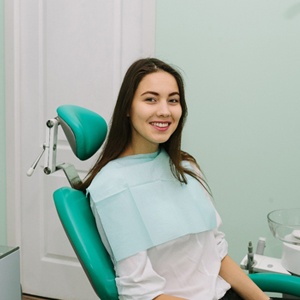 Dental emergencies can greatly vary in their cost because of the many different types of treatments that they require. Some emergencies can be treated with simple antibiotics, while others may require restorations like dental crowns or bridges. Because of the many variables that contribute to price, it's hard to give an estimate without examining your mouth. It's important that you get the dental care that you need in a time of emergency, which is why our team will do everything possible to provide you with quality and affordable dentistry.
Emergency Dentistry FAQs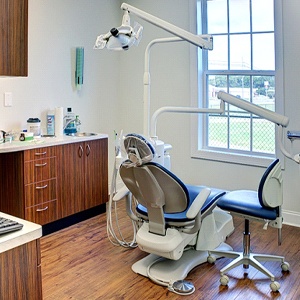 If you're like most people, you probably don't know what to do during a dental emergency. In fact, you might have several questions. Your emergency dentist is only a phone call away to help you through the difficult time. We can set you up with a same-day appointment and explain how to provide first-aid at home. In the meantime, here are the answers to many common questions about dental emergencies to help you prepare for your visit.
Should I go to the emergency room?
When you have an oral health issue that needs immediate care, you may think the emergency room at your local hospital is the place to go; however, in most situations, this should be a last resort. Most hospitals don't have dentists on staff. They also aren't equipped to handle dental emergencies. The most they can do is provide pain relievers or antibiotics until you can see your dentist.
Instead, it is always best to contact your dentist first. If you suspect your jaw is broken, you have uncontrollable bleeding, or you've suffered a medical emergency or injury, go to the ER first. We'll be here for you after you're released.
Do I still need to see a dentist if my toothache goes away?
Many people think an occasional toothache is normal, but it's never a good sign – even if it goes away after a few days. A toothache often indicates an underlying issue, such as gum disease, tooth decay, or an infection. It's best to see your dentist right away to get to the root cause of the problem. We'll evaluate your tooth to create the customized treatment plan you need to permanently stop your pain and save your smile.
I can't afford the dentist. Can I wait to go?
No one wants a large dental bill, but time is of the utmost importance when facing an oral health emergency. If you wait too long, it could cost you your tooth. We understand you're concerned about the cost, which is why we work with you to help find an affordable solution.
We'll work on your behalf with your insurance carrier to file the necessary claims and paperwork to reduce the amount you need to pay out-of-pocket. We also accept several forms of payment for any remaining balance. Besides traditional options, you can also choose third-party financing with CareCredit to save your smile without breaking the bank.
How can I prepare for a dental emergency?
Although you may think it will never happen to you, dental emergencies are quite common. In fact, 1 in 6 Americans face one every year. You don't want to be caught off guard if you find yourself in this situation. You can make the stressful time a bit easier by taking a few minutes to prepare for a dental emergency with an at-home kit that includes:
Our phone number
Saline solution
Handkerchief
Small container with a lid
Ibuprofen (Don't use Aspirin because it's an anti-coagulant, which can lead to excessive bleeding.)