Root Canal Therapy – Lewisville, TX
Ease Your Pain and Protect Your Teeth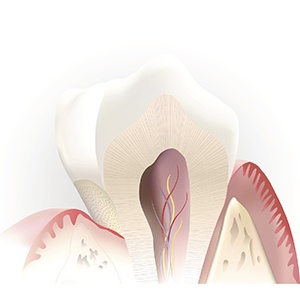 A tooth's nerve and pulp can get infected for numerous reasons. If the tooth has deep decay, overly large fillings, fractures, or other dental trauma, the nerve may get inflamed. If you're experiencing irritation and pain in your teeth, you may need root canal therapy in Lewisville from Dr. Capehart and our dentistry team.
What Is a Root Canal?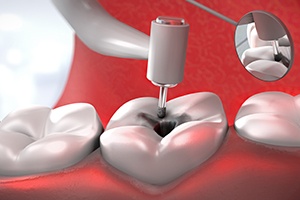 Root canal therapy occurs when the nerve and pulp of the diseased tooth are removed. During your root canal, Dr. Capehart will use special files to ensure the infection is completely gone and to also smooth down the interior of the tooth. He'll finish your root canal by sealing the tooth and placing a crown over it. Your new crown will protect the tooth from brittleness and additional infections. Often, crowns used for root canal therapy are made from porcelain, which mimics the look of natural teeth and can be cared for with regular brushing and flossing. Call our dental office if you have any questions on root canal therapy or root canal treatment.
Why Do I Need a Root Canal?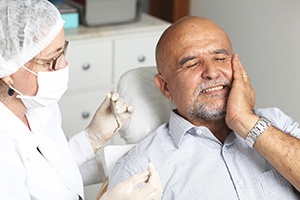 If your damaged root canals are untreated, they can lead to an infection that can cause serious issues with your dental health. Sometimes, an infection will lead to an abscessed tooth. An abscess usually refers to a pus-filled pocket that forms at your tooth's roots that is extremely painful. In addition, root canal infections can cause swelling in your face, affect your lymph nodes, initiate bone loss, and allow abscess drainage into your mouth.
If you think you may need help with root canal therapy, don't hesitate to contact Capehart Dental for your root canal procedure.
How Long Does a Root Canal Take?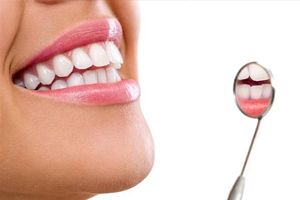 Typically, root canal therapy can take 90 minutes to complete. The main deciding factor of the duration of your treatment is the location of the affected tooth. It can take longer to complete root canals in your molars (back teeth) compared to your anterior teeth (front and visible teeth). The time can also vary depending on how damaged or infected your tooth is.
Does a Root Canal Hurt?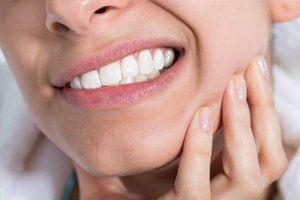 Many people have a misconception that root canals are painful. In reality, this procedure is used to save your teeth from future pain and extraction. Dr. Capehart will make sure your mouth is completely numb and comfortable before starting. He will clean your tooth roots to remove any damaged or infected tissue in the safest and most effective way possible.
After, he will use a material called gutta percha to seal your inner tooth. This prevents pain, infection, and damage that can occur in the future. Root canals relieve pain and discomfort caused by the decayed or infected inside portion of their tooth rather than cause them more irritation.
Recovering from a Root Canal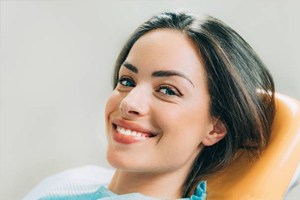 It is completely normal that you feel some after-effects of your treatment for a few days following your root canal. Try to stick to eating softer foods as well as maintaining a good oral health routine to speed up your recovery and prevent further discomfort. Additionally, be sure to give yourself some rest and take over-the-counter pain medications to make yourself more comfortable. If you're still experiencing pain for more than a few days after your root canal, contact Dr. Capehart for necessary treatment.
Root Canal FAQs
If your tooth was recently in so much pain that you had to call your emergency dentist in Lewisville, chances are the last thing you want to hear is that you need a root canal. However, keep in mind that most of the bad things you've heard about root canals are just rumors and are not true. To help you prepare for your procedure, we've included the answers to a handful of frequently asked questions about root canal therapy below.
How Do I Know If I Need a Root Canal?
A severe toothache is the most common sign that root canal therapy is needed, but it's not the only one. There are other symptoms to watch out for. Call our office right away if you notice any of the following:
Sensitivity to heat and coldness that lingers after the offending object has been removed
Darkening of the tooth or its surrounding gum tissue
Swelling or tenderness in the nearby gums
A pimple-like bump on the gums
General signs of infection, such as a high fever
Will My Root Canal Be Successful?
Root canal therapy has a success rate of more than 95%. In fact, most teeth that have been treated with this procedure go on to last the rest of a patient's lifetime.
In addition, the last step in your root canal treatment will be placing a custom-made dental crown or filling. Because these restorations are created to blend in with your smile, onlookers should not be able to tell that you even had a root canal in Lewisville.
What Can I Do to Prevent the Need for Another Root Canal in the Future?
More often than not, infections that warrant root canal therapy are the long-term result of poor oral hygiene. Fortunately, brushing twice daily and flossing every evening can go a long way toward preventing these infections. Rinsing with an antibacterial mouthwash afterward can target bacteria in areas of your mouth that your toothbrush or floss cannot access. Lastly, visiting Dr. Capehart and our team every six months for a routine checkup and cleaning will allow us to catch minor dental health issues before they spiral into larger problems that require root canal therapy.
How Much Do Root Canals Cost?
The cost of your root canal may vary based on your unique circumstances, namely the extent of your dental damage and the location of the affected tooth. Since molars contain more roots than teeth in the front of the mouth, performing a root canal on back teeth tends to take longer and cost more.
Even if a root canal seems a bit expensive, it's worth paying for as soon as possible. Otherwise, the damage in your tooth could worsen and you may have to get it extracted and replaced, which is significantly pricier than a root canal.
On the bright side, most dental insurance providers will partially cover the cost of root canals (usually 50% to 80%). At Capehart Dental, we gladly accept all dental insurance plans and are in-network with many of them, including Aetna and Delta Dental. We also offer our own in-house savings plan and third-party financing through CareCredit to help you fit your root canal into your budget.