Dental Insurance – Lewisville, TX
Lower-Cost Care for Your Smile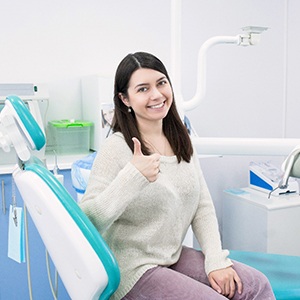 Dental insurance in Lewisville is a precious asset that can help you get affordable access to the high-quality care at Capehart Dental. Whether you are insured through your employer or you purchased your policy on your own, you should certainly strive to use it to the full. But how can you do that? Our team are experts at handling dental insurance, and we will be pleased to help you maximize your benefits.
How Dental Insurance Works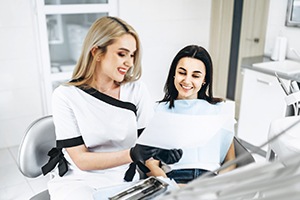 Each Insurance policy is unique, so you will have to examine the details of your specific plan to learn about your unique benefits. In the meantime, we can give you an overview of how most PPO plans work:
Preventive care: 100% covered
Minor restorative care: 70 – 80% covered
Major services: 50% covered
Cosmetic treatments: Not typically covered
Orthodontia: 50% covered (Orthodontic coverage is usually available only on premium plans)
Keep in mind that your policy may also have a deductible, an annual spending limit, and a waiting period before you are eligible to be covered for certain services.
If you have a non-PPO plan, such as a DHMO, your insurance may work quite differently. For example, you will be more limited in which dentists you can visit, but you may also be free of deductibles and annual maximums.
Dental Insurance vs. Medical Insurance
Dental insurance focuses exclusively on oral health, and it has a heavy focus on preventive care. Medical insurance, on the other hand, is much broader in scope; it covers services that relate to general wellness. However, it will not cover things like dental checkups and cleanings or most other routine oral health services.
In some cases, there is a degree of overlap between medical and dental insurance. For example, some medical plans pay for certain oral surgeries.
In-Network vs. Out of Network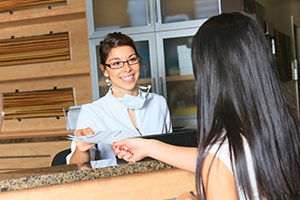 If you have a PPO insurance plan, you can visit any dentist and still use your benefits, regardless of whether they are in your plan's network. However, there are some differences in what you can expect at in-network vs. out of network practices.
In-Network
If a practice is in-network, it means they have a contract with your insurance company to control prices, which helps both the insurer and patients save money. Coverage rates may also be higher at these provides. Here at Capehart dental, we are proud to be in-network with several major insurance policies, including:
Ameritas
BlueCross/BlueShield
Delta Dental
Humana
Principal Financial Group
United Healthcare
United Concordia
Cigna
Out of Network
Even if we are out of your insurance plan's network, you may still be able to use your benefits here. Although your coverage rates may be slightly different, you can still enjoy greatly reduced out of pocket fees. Our team will help you navigate your benefits and file your claims. Simply give us a call to discover how we can help you get as much as possible out of your policy.