Veneers – Lewisville, TX
Smile Like the Movie Stars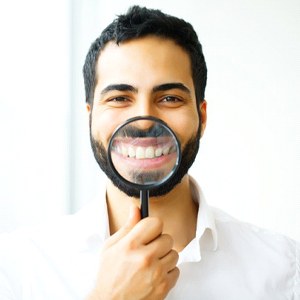 Have you ever been watching a movie and found yourself wondering how movie stars always seem to have such perfect teeth? The truth is that many of them weren't born that way. A lot of famous actors choose to improve their smiles with a cosmetic dentistry treatment called veneers. These ultra-thin porcelain sheaths are bonded to the front-facing surfaces of your teeth to correct multiple flaws at once. Think of them as little "masks" for the imperfections in your smile, such as chips, cracks, stubborn stains, small gaps, or misshapen teeth. To learn more about veneers in Lewisville and whether they're the right treatment for you, just give our office a call.
Benefits of Veneers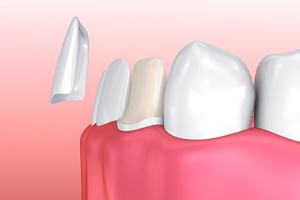 The material used to create your veneers is actually quite similar to what we use to create our custom dental crowns. The main difference is that while crowns cover the entire tooth, a veneer only covers the front and sides, meaning less enamel has to be shaved off to make room for the restoration. Here are some of the numerous additional benefits that veneers offer:
Dental porcelain is incredibly durable and can last upwards of a decade, possibly even two.
This material closely mimics natural tooth enamel, right down to the way it reflects light.
Porcelain is not as porous as enamel, meaning it resists staining more so than your natural teeth.
Veneers can be placed in two quick visits to our office.
Multiple smile imperfections can be corrected in just one treatment.
The Process of Placing Veneers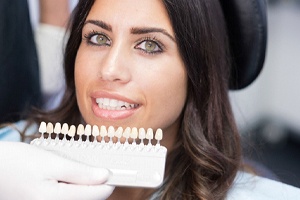 As mentioned above, it takes only two appointments to place veneers, after your initial consultation with Dr. Christopher Capehart, your dentist in Lewisville. During the consultation, Dr. Capehart will make sure your teeth and gums are healthy and that you're a good candidate for veneers. Once our team has determined that veneers are the ideal cosmetic solution for your smile, we'll prepare your teeth by removing the outermost sliver of enamel. Next, we take impressions of the affected teeth, sending the molds off to a trusted dental lab. From there, a team of professional ceramists will get to work designing your veneers to our exact specifications. In the meantime, we can place temporary veneers so that you can become accustomed to the way they look and feel in your mouth. When the lab has finished your permanent veneers and send them to us, simply return to our office, where we'll replace your temporaries, instantly transforming your smile for the better!
Making Your Veneers Last