Veneers – Lewisville, TX
Smile Like the Movie Stars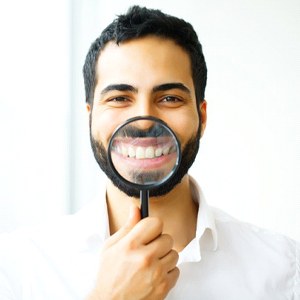 Have you ever been watching a movie and found yourself wondering how movie stars always seem to have such perfect teeth? The truth is that many of them weren't born that way. A lot of famous actors choose to improve their smiles with a cosmetic dentistry treatment called veneers. These ultra-thin porcelain sheaths are bonded to the front-facing surfaces of your teeth to correct multiple flaws at once. Think of them as little "masks" for the imperfections in your smile, such as chips, cracks, stubborn stains, small gaps, or misshapen teeth. To learn more about veneers in Lewisville and whether they're the right treatment for you, just give our office a call.
Benefits of Veneers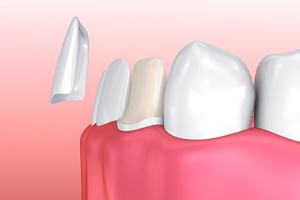 The material used to create your veneers is actually quite similar to what we use to create our custom dental crowns. The main difference is that while crowns cover the entire tooth, a veneer only covers the front and sides, meaning less enamel has to be shaved off to make room for the restoration. Here are some of the numerous additional benefits that veneers offer:
Dental porcelain is incredibly durable and can last upwards of a decade, possibly even two.
This material closely mimics natural tooth enamel, right down to the way it reflects light.
Porcelain is not as porous as enamel, meaning it resists staining more so than your natural teeth.
Veneers can be placed in two quick visits to our office.
Multiple smile imperfections can be corrected in just one treatment.
The Process of Placing Veneers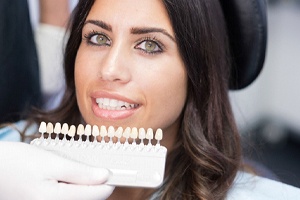 As mentioned above, it takes only two appointments to place veneers, after your initial consultation with Dr. Christopher Capehart, your dentist in Lewisville. During the consultation, Dr. Capehart will make sure your teeth and gums are healthy and that you're a good candidate for veneers. Once our team has determined that veneers are the ideal cosmetic solution for your smile, we'll prepare your teeth by removing the outermost sliver of enamel. Next, we take impressions of the affected teeth, sending the molds off to a trusted dental lab. From there, a team of professional ceramists will get to work designing your veneers to our exact specifications. In the meantime, we can place temporary veneers so that you can become accustomed to the way they look and feel in your mouth. When the lab has finished your permanent veneers and send them to us, simply return to our office, where we'll replace your temporaries, instantly transforming your smile for the better!
Making Your Veneers Last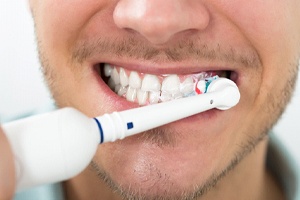 Veneers FAQs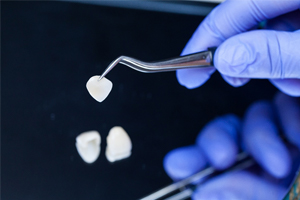 If you're not in love with your smile, veneers in Lewisville can transform your teeth. Attaching the thin shells to their front surfaces can cover a variety of imperfections using just one treatment. Although you're excited to revamp your smile, it's normal to have a few concerns before you're ready to commit to the procedure. Don't worry, our office will take the time to address them during your initial consultation. While you wait for your visit, here are the answers to a few of the most common questions Dr. Capehart is asked about porcelain veneers.
How many veneers will I need?
A veneer can be bonded to a single tooth; however, most cosmetic dentists will recommend attaching them to the front 2, 4, or 8 teeth. This creates a more seamless look for overall improved aesthetics.
Will I need gum recontouring?
It's not uncommon for a cosmetic dentist in Lewisville to recommend gum recontouring along with veneers, especially if you have excess tissue covering the surfaces of your teeth. The procedure can be used to reveal more of a tooth's surface while also creating a more attractive gum line to ensure the teeth look proportionate.
Will I first need orthodontic treatment?
Often, veneers can be used as an alternative to orthodontics to close small gaps or cover minor alignment issues. Unfortunately, if your bite and alignment concerns are extensive, you'll need to undergo orthodontic care first. Nowadays, there are many discreet solutions to straighten your teeth without brackets and wires, like Invisalign.
Can my veneers discolor?
Veneers are often made of porcelain, which is a stain-resistant material; however, there are certain factors that can cause them to look discolored, like scratches on their surface. Food particles and plaque can be trapped in the small abrasions, causing your veneers to lose their luster. You can prevent scratches by using nonabrasive dental products, like a soft-bristled toothbrush.
Although your veneers can discolor, your underlying teeth are still susceptible to stains. It's best to avoid anything that can darken your natural teeth, like smoking or coffee. With the right oral hygiene habits and care, your new smile can stay bright.
How long can veneers last?
Thanks to the use of porcelain, veneers are thinner than ever, but they are still durable. In fact, it's not uncommon for veneers to last for a decade or longer with the right aftercare. You can protect your investment by keeping a few tips in mind:
Use nonabrasive dental products to brush your teeth at least twice a day for 2-minutes each session.
Use a high-quality dental floss to clean in between each tooth.
Wear an athletic mouthguard if you play sports.
Don't use your teeth as tools to open bottles or packages.
Don't chew on inedible objects, like your fingernails.
Don't bite or chew overly hard foods, like ice.
Visit your dentist at least twice a year for a cleaning and checkup.
If a veneer becomes damaged or falls off, we can easily replace it to restore your beautiful smile.