Delta Dental Dentist – Lewisville, TX
Save More With Your Delta Dental Insurance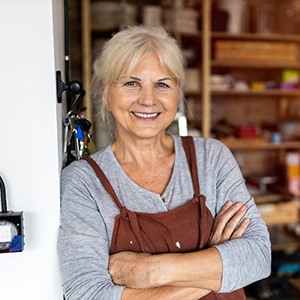 Dental insurance is an investment. Not only is it worth the money because of the kind of smile you'll possess, but it works to also ensure better overall health. Although it is designed to minimize decay, cavities, and gum disease, it also reduces the potential risk for many of the most common health conditions (i.e., diabetes, osteoporosis, heart disease, etc.). This is why seeing a trusted professional is essential. At Capehart Dentistry, we are pleased to be a Delta Dental dentist in Lewisville that can deliver effective solutions at an affordable price. Call us today to learn how we can help you get the most out of your benefit plan.
Delta Dental Coverage Availability & Fees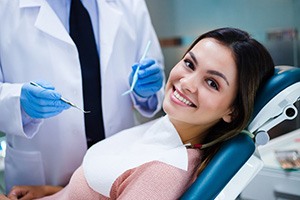 Before purchasing your Delta Dental insurance policy, you may have looked at the different benefits breakdowns of other companies. Most build their plans using a 100-80-50 format. What does this mean? Well, it might look something like the following:
100% preventive services covered (i.e., dental exams, dental cleanings, X-rays)
80% minor restorative services covered (i.e., dental fillings)
50% major restorative services covered (i.e., tooth extractions, root canal therapy)
Patients like yourself are strongly urged to take advantage of preventive care, as this is what will help to reduce your costs and keep your teeth and gums healthier in the long run. Of course, should a cavity form or accident occur that results in a chipped or knocked-out tooth, your insurance company will agree to pay more for the treatment you receive, as long as you meet your deductible first.
If this sounds like a fair arrangement, you're not alone. Delta Dental has been around for decades helping individuals take better care of their oral health. And by choosing an in-network dentist, you have the ability to save even more because of the contractual agreement Capehart Dentistry has with your insurance company.
However, you are under no obligation to see someone in-network. If we are considered out of network with your insurance company, you'll still receive the same great service, but you will be expected to pay the difference.
Meet Liz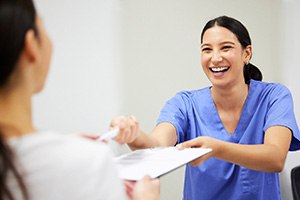 We are pleased to introduce Liz, our Capehart Dentistry office manager. Her role includes coordinating and scheduling patients as well as processing all billing and completing other administrative duties in our office. As a welcoming and friendly face, she enjoys providing first-rate care to all patients who walk through our doors. Making sure the office runs as smoothly as possible, she works with individuals to help them better understand their dental insurance policies, how to use their benefits, and how to determine whether a specific treatment is covered. No matter the question or concern you might have, you can get the answers you need from Liz.