Dental Crowns – Lewisville, TX
Rebuild Your Functional, Healthy, & Beautiful Smile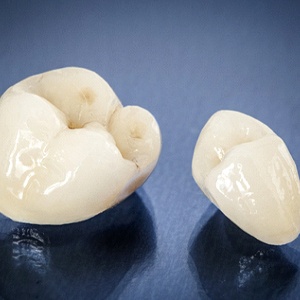 Did you know that tooth enamel is the hardest material in the human body, even harder than bones? Unfortunately, your teeth are by no means indestructible! Whether you take a sudden blow to the face while playing sports or develop a large cavity over years of poor oral hygiene, there are plenty of ways you may end up with a broken or decayed tooth. At Capehart Dental, we're proud to offer custom-made dental crowns in Lewisville to help you rebuild your functional, healthy, and beautiful smile! Read on to learn more about this reliable restoration and give us a call to schedule your next appointment!
What Is a Dental Crown?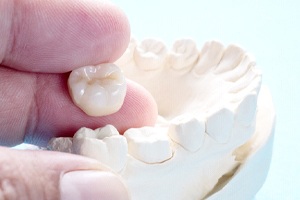 Dental crowns are meant to treat individual teeth that are badly decayed, injured, weakened, or cosmetically imperfect. The restoration (also known as a "cap") covers the natural crown and protects it from further harm, all while providing a suitable and attractive replacement on top that functions just like the original. Crowns are also used to treat teeth that have been cared for with root canal therapy and restore single dental implants.
The Process of Getting a Dental Crown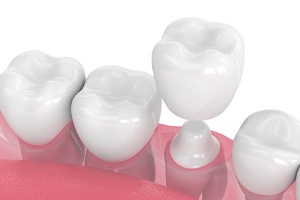 Getting a dental crown is an easy process that typically only takes about two appointments. First, we'll clean the tooth and make room for the crown by removing a small amount of enamel. Impressions of the area will be taken and sent to a local dental laboratory, where they will be used as blueprints for your final restoration. In the meantime, we'll send you home with a temporary dental crown to keep your tooth safe and comfortable until your next appointment. In about two weeks, you'll return to our office to have the temporary restoration removed and your beautiful, custom-made dental crown cemented into place.
The Benefits of Repairing a Tooth with a Dental Crown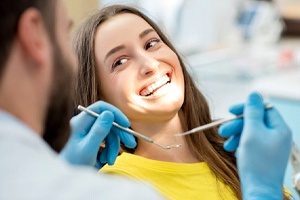 Dental crowns are one of the most common treatments we perform here at Capehart Dental. Repairing a tooth with this reliable restoration offers many benefits, including:
Improved function and appearance of a damaged tooth
Prevent the need to extract a tooth later on
Protect the compromised tooth from further damage or decay
Lifespan of 15 years or more with proper maintenance
Life-like materials blend in seamlessly with the rest of the smile
100% custom-fit to ensure optimal results in every way
Interested to see if your smile could benefit from a custom-made dental crown? Give us a call today to schedule your next appointment.