Children's Dentistry – Lewisville, TX
Giving Young Smiles the Chance to Shine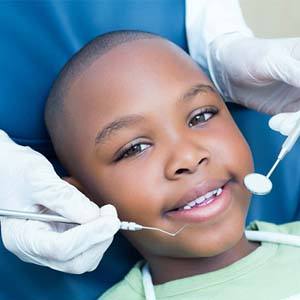 At Capehart Dentistry, we understand children often want to spend their time playing. Whether it's with toys, friends, or watching their favorite movie, it can be hard to shift their focus onto more important things like their oral healthcare needs. If you've established a morning and nighttime routine of brushing, flossing, and rinsing (if they're old enough), good for you! But no matter how good this regime might be, finding a children's dentist in Lewisville will help to ensure their smiles stay healthy year-round. If you're ready to find a dental home where your child is welcomed, appreciated, and encouraged, contact us today to schedule an appointment .
Dental Checkups & Cleanings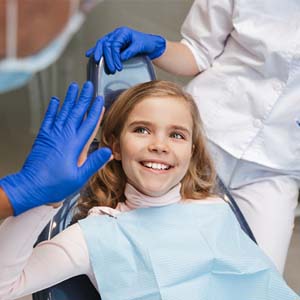 The recommendation put forth by the American Dental Association (ADA) is for children to see a family dentist in Lewisville every six months for regular dental checkups and cleanings. During these visits, Dr. Capehart will examine their teeth and take dental X-rays if necessary. Checking for signs of tooth decay, cavities, gum disease, and more, he will formulate a treatment plan that targets and eliminates problem areas before they worsen. Our dental hygienist will also quickly clean your child's teeth and gums to ensure they leave with healthier, fresher breath and damage- and decay-free smiles.
Oral Cancer Screenings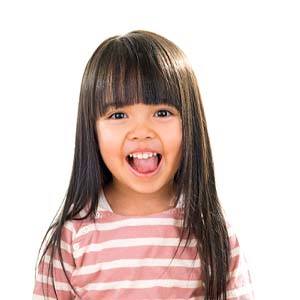 Although it's extremely rare for a child to develop oral cancer, it's not out of the question. Unfortunately, this disease knows no age, so it is imperative that during your little one's regular dental checkup, we conduct an oral cancer screening. Fortunately, the process is quick and completely painless. Dr. Capehart will simply perform a visual examination, checking for abnormalities, lumps, or anything that might be of concern. If he discovers anything that looks out of the ordinary, he will refer you and your child to a specialist for further testing.
Dental Sealants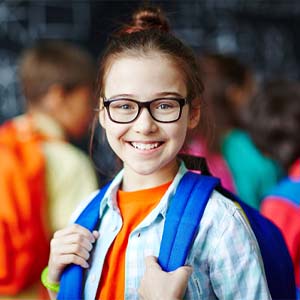 Children often have a difficult time reaching those teeth toward the back of the mouth. It can be difficult trying to adequately clean these areas, so if they're neglected, bacteria and food particles can easily become trapped in the pits and grooves of their chewing molars. Over time, it can lead to the development of tooth decay and cavities. However, with dental sealants, we can quickly (and painlessly) apply a layer of clear sealant over the chewing surface, which will act as a protective barrier. If properly cared for, these can last a decade or longer but will be checked during each six-month visit.
Fluoride Treatment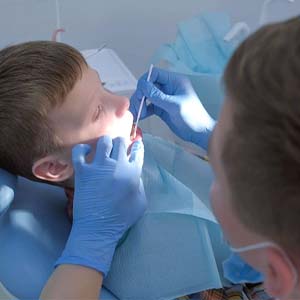 Fluoride is a natural mineral that is often found in toothpaste and city tap water. When exposed to safe amounts, it can be a great way to protect your teeth from decay as well as strengthen your tooth enamel from potential damage or cavities. The application process takes virtually no time at all and will leave your child's teeth better protected in-between appointments for a healthier smile year-round.
Nightguards & Sportsguards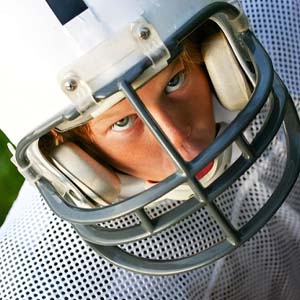 Does your child grind their teeth at night? Do they enjoy playing sports? Both activities can wreak havoc on their teeth and gums if their smiles are not properly protected. With the help of a customized nightguard and sportsguard, your child's pearly whites and soft tissues will remain safeguarded from hard hits, excessive wear and tear, and sudden falls. Whether it's track, football, volleyball, or even basketball, you can count on these customized oral appliances to fit comfortably and provide maximum protection. As a result, you and your child can have greater peace of mind.