January 6, 2018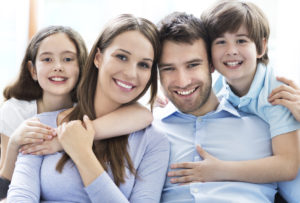 From the bottom of our hearts—all of us here at Capehart Dental want your visit to our office to be memorable for all of the right reasons: quality dental care from a compassionate staff at a price you can afford. With this in mind, Dr. Capehart is pleased to be an Aetna Dental dentist. This means that he is an in-network provider, so he is able to offer you and your family a variety of preventive and restorative services at affordable rates.
The Benefits of Selecting an In-Network Dentist
When you choose a dentist that is in-network on your Aetna Dental insurance plan, you are able to reap the most benefit from your benefits. Why? Because as dentists that are in-network have established set charges for covered services. Dr. Capehart is contractually obligated to honor those rates and not charge you anything more.
What Kind of Plans Does Aetna Offer?
Aetna Dental has four different types of benefits plans. While these four differ slightly from one another, they all offer subscribers cost savings. The plans are:
Network Only Dental Plans or Dental Maintenance Organization (DMO®)
Network Option Dental Plans or Preferred Provider Organization (PPO)
Dental Indemnity Plan
Hybrid
Our office team is very knowledgeable about dental insurance, including the Aetna plans. If you have any questions or need help understanding the details of your plan, you can give us a call or ask the next time you're in the office. And to help you receive the maximum allowable benefits for a covered treatment, we will file all of your claim forms with Aetna.
What Does My Aetna Dental Insurance Cover?
Regardless of the plan you choose, your Aetna Dental benefits cover preventive care such as dental cleanings and exams and annual x-rays. Just like Dr. Capehart, Aetna is interested in helping you maintain good oral health. For this reason, the company places a strong emphasis on prevention. There are several steps Dr. Capehart can take to help you avoid dental problems, and they all start with regular dental checkups with your Aetna dentist in Lewisville.
In addition to preventive care, several restorative treatments are also included such as tooth-colored fillings, dental crowns and even dentures. Review your plan to know the extent of your coverage.
The Basics of Insurance
When you have dental insurance, you'll need to first satisfy a deductible before Aetna Dental begins to pay for treatment. You'll need to fulfill a copayment at the time of service.
And don't forget that benefits run out at the end of a calendar year. So now is a great time to schedule checkups for the entire family!
Meet the Doctor
Dr. Christopher Capehart is a family dentist in Lewisville, Texas who is dedicated to the complete dental care of your unique family. He and his staff offer a comprehensive menu of services that includes, preventive, restorative and cosmetic dentistry. Call the office today to schedule a visit.
Comments Off

on Let Dr. Capehart be your Aetna Dental Dentist
No Comments
No comments yet.
RSS feed for comments on this post.
Sorry, the comment form is closed at this time.