August 11, 2023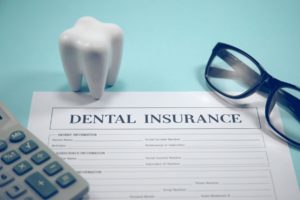 Brushing and flossing are only half the care your teeth and gums need to stay healthy. The American Dental Association recommends visiting your dentist every 6 months for a cleaning and checkup, but dental care can be expensive. You have no reason to worry if you have dental insurance. More Americans than ever before have coverage, but less than 3% meet or exceed their annual limits. Let's face it, dental insurance is confusing. Here's what you need to know about your insurance plan and deductibles to invest in a healthy smile for minimal expenses.
How Does Dental Insurance Work?
Dental insurance focuses on prevention to stop common oral health issues from occurring in the first place, like cavities and gum disease. You can visit your dentist semi-annually for a cleaning and checkup after a co-payment. You can save up to $50 for every dollar spent on preventative care. If a problem arises, like a cavity, your insurance can pay $50 to 80% of the cost after meeting your deductible.
Monthly Premiums
Every month, you pay a premium for your policy, which gives you access to a nationwide network of dental professionals. You'll benefit from discounted services to keep your mouth healthy.
Deductible
Your deductible is the amount you must pay before your benefits kick in. For example, if you need a dental filling that costs $150, you may have to pay $50 out-of-pocket before your insurance covers the remaining balance.
Annual Allowance
Your dental insurance will cover a specific amount of your dental expenses every year. Every policy differs, but most plans have an annual allowance of $500-$2,000.
In-Network VS. Out-of-Network Dentist
Your dental insurance recommends choosing an in-network dentist because they have pre-negotiated rates with specific practices. You'll benefit from more coverage of the time of services, but you can still visit an out-of-network dentist. You'll have to pay the difference between your insurance's allowable amount and the dentist's fees.
Dental Insurance Benefits Don't Last Forever
Unfortunately, your dental benefits don't last forever. They reset at the end of the year. You lose anything you don't use and nothing will carry over. You could throw hundreds to thousands of dollars down the drain that could have been spent on your dental health. Don't lose what you've paid for. Visit your dentist to invest in optimal oral health without it costing you an arm or a leg.
About Dr. Christopher Capehart
Dr. Capehart earned his dental degree at the University of Texas Health Science Center and has regularly continued his education to provide up-to-date services. He strives to help each patient achieve a healthy, beautiful smile to look and feel their best. Dr. Capehart is affiliated with many professional organizations, including the American Dental Association. Request an appointment online or call (817) 873-3780.
Comments Off

on Everything You Need to Know About Dental Insurance Deductibles
No Comments
No comments yet.
RSS feed for comments on this post.
Sorry, the comment form is closed at this time.