June 9, 2023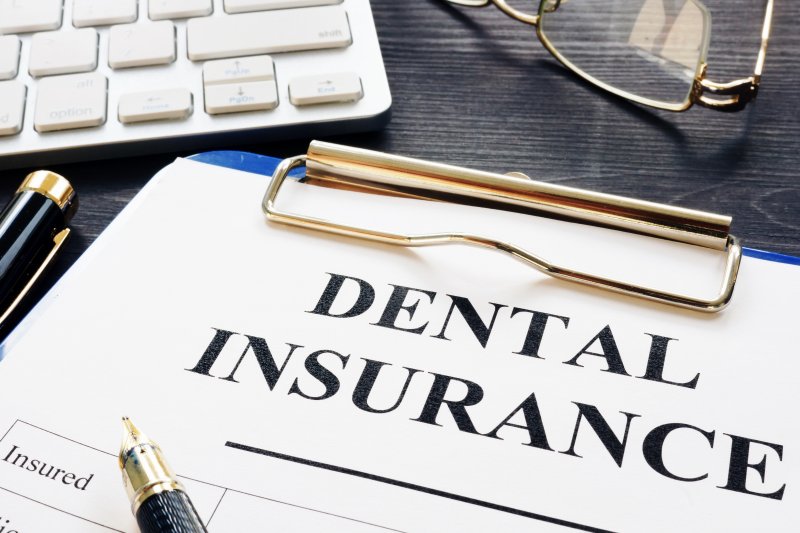 When it comes to taking proper care of your oral health, it's important that you have a dental insurance policy that will make it easier to keep more money in your pocket. With so many different companies and plans available, it can be difficult knowing which one to choose. The good news is that there are ways to identify a policy that is right for you. To help you get started, here are 3 things to look for when preparing to invest in a quality dental insurance plan.
Check To See Which Dentists Are In-Network
Do you already have a dentist that you like? If so, you'll need to inquire about which dental insurance companies they are in-network with. If they already take your plan, you'll receive great savings each time you go in for a checkup or need restorative care. However, if they're not in-network, you'll need to decide whether you want to continue seeing them (and pay out-of-network prices) or choose a new dentist.
If you opt for the latter or simply need to find a dentist to start your oral healthcare journey, a PPO or HMO plan will require that you choose one from their pre-determined lists. Knowing who you can see will help you to save the most money when visiting the dentist's office.
Understand What Your Policy Covers
Although much of the terminology can be cumbersome and difficult to navigate, you'll need to know the following:
How much is your monthly premium?
How much is your annual maximum?
Do you have a deductible and/or co-pay?
What are the benefits?
Typically, most dental insurance plans design their benefits to follow a 100-80-50 breakdown. This means that you will likely find that your preventive services will be covered at 80-100%, minor restorative services will be covered at 70-80%, and major restorative services will be covered at 50%.
Having a clear understanding of these factors can help you determine how much you will pay each month for access to your benefits as well as what you can expect from your insurance company in return.
Orthodontics May or May Not Be Included
Whether it is you or your child who might need braces, you'll need to find out if the policy you're considering provides orthodontic coverage. Most do not, which is why you'll want to look into purchasing a separate policy strictly for this need.
While it won't cost you much in addition to your regular dental insurance policy, it will require a bit more of an investment on your part, but the savings (up to 50%) will be well worth it in the long run.
Purchasing a dental insurance policy doesn't have to be hard. By taking some time to compare prices and check the details, you'll find a plan that is right for you.
About the Author
Dr. Christopher Capehart earned a Doctor of Dental Surgery degree from the University of Texas Health Science Center at San Antonio, graduating Magna Cum Laude. With a passion for dentistry, Dr. Capehart wants his patients to not only walk away with a healthier, longer-lasting smile but also one that doesn't require emptying one's wallet. As a dentist who is in-network with many dental insurance companies, he and our team are here to help you save. Contact us via our website or by calling (972) 436-1325 to learn how we can help to maximize your benefits.
Comments Off

on 3 Things to Look For When Buying Dental Insurance
No Comments
No comments yet.
RSS feed for comments on this post.
Sorry, the comment form is closed at this time.