January 10, 2023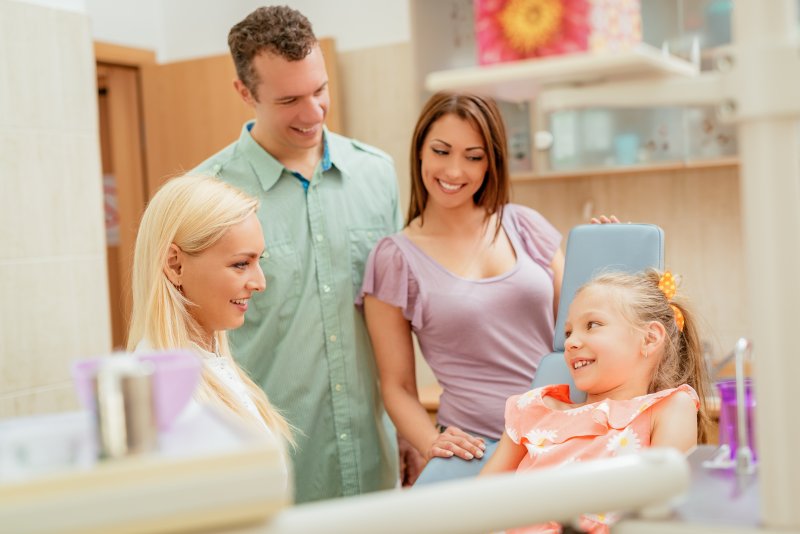 Everyone wants to keep their family's oral health in top shape, but that is easier said than done. Taking time off of work, pulling kids out of school, and then corralling everyone all over town can put a fairly large burden on an already busy life.
Going to a dedicated family dentist can make that significantly easier. If you want to know more, here's why a family dentist can make your life simpler.
You Only Need to Make One Trip
Your family dentist can treat a wide variety of issues, and they're used to dealing with people of all ages. That means you don't have to run around town between dentists or see different people on different days. Your family will be able to make one trip for everyone.
Moreover, because family dentists are so used to treating patients of different ages, they also tend to have a wide repertoire of treatments that they can perform. They'll be equally adept at fitting elderly patients for dentures and making a sports guard for your child. That makes it even less likely you'll need to run to a specialist.
Your Children Will Follow your Lead
If your children see a pediatric dentist, they might not know for sure what to expect, which can be intimidating for them. They might also not know how to behave when they're in the dentist's chair. If you both go to the same dentist, they'll be able to take cues from you to know how to act.
It Makes Keeping Records Easier
If your child has to jump from a pediatric dentist to a general one, there's always a possibility that records will be lost. Even in the best case, it means that your child will have to form a brand-new relationship with their new dentist, which can be difficult.
A family dentist will be able to take care of your child well into their adulthood, meaning that they'll have a strong understanding of their patient history.
You Can Form a Relationship
The most important thing when it comes to choosing a dentist is trust. The longer you see one dentist, and the more of your family that sees them, the closer you'll be. That's something that a family dentist affords you that you might not get from a pediatrician whom only your child sees.
Once you find a family dentist you like, both you and your family will have someone you can rely on for years to come. In a way, that kind of dentist can start to feel like family, too.
About the Author
Dr. Christopher Capehart is a dentist with a passion for his work. He loves to get to know his patients and to help entire families develop immaculate oral health. Dr. Capehart graduated Magna Cum Laude from the University of Texas Health Science Center at San Antonio, and was elected to the prestigious Omicron Kappa Upsilon Dental Honor Society.
If you have any questions about the merits of family dentists, he can be reached at his website or by phone at (972) 436-1325.
Comments Off

on Benefits of Seeing a Family Dentist
No Comments
No comments yet.
RSS feed for comments on this post.
Sorry, the comment form is closed at this time.