September 22, 2022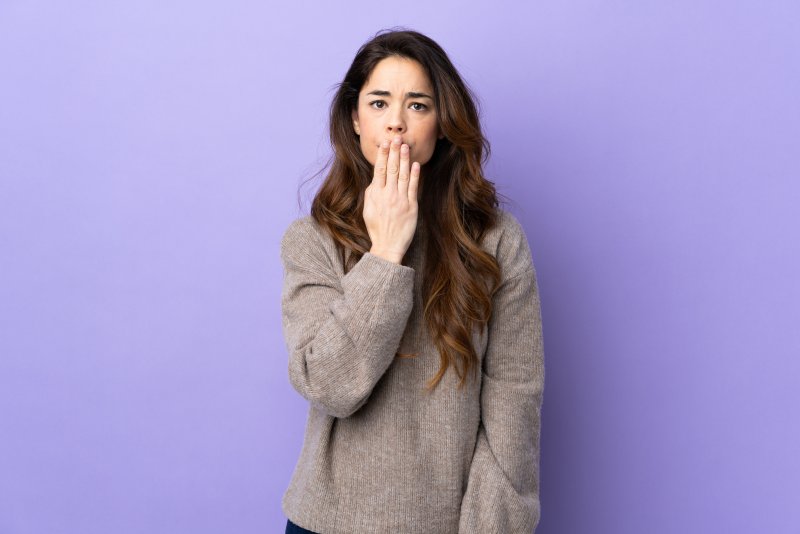 While eating popcorn and watching your favorite movie, you suddenly bite into an unpopped kernel and hear a small cracking sound. Though you might not feel any pain, you notice that you've just chipped your tooth! These types of situations can be unsettling, and you'll want to seek dental care right away to restore your smile. However, there are several things you'll need to do to ensure a successful treatment. Read on to learn six steps to take after you've chipped a tooth.
Step #1: Inform Your Dentist
Firstly, you'll want to call your dentist and schedule a visit with them if you're experiencing a dental emergency (a same-day appointment if possible). They can quickly evaluate the situation over the phone and pencil you in for treatment. They'll also provide you with specific first-aid advice until you can see them.
Step #2: Rinse Out Your Mouth
Once you've scheduled a visit, you'll want to carefully rinse your mouth out with lukewarm water to keep the tooth clean and bacteria-free. This can also help wash away any broken shards of your tooth, which you might accidentally bite down on or swallow.
Step #3: Pick Up the Pieces of Your Tooth
Be sure to collect any broken pieces of the tooth and place them in a clean container. Bring them with you to your appointment, as your dentist may be able to recement them back in place. You should also check your gums in case any pieces are stuck there.
Step #4: Stop Any Bleeding
If you're bleeding due to damage to your tooth, you'll need to quickly apply pressure to the area. Try holding a clean gauze or towel in place to help stop your symptom. However, if the situation persists longer than 10 minutes, is too severe, or you start feeling dizzy, then you should head straight to your local ER.
Step #5: Minimize Any Pain or Discomfort
You can alleviate any discomfort or swelling by placing an ice pack or cold compress on the outside of your mouth until you reach your dental team. Be sure to also take over-the-counter pain relievers if your condition is painful. Products like ibuprofen, naproxen, and aspirin can minimize inflammation and ease discomfort.
Step #6: Visit Your Dentist Right Away
Even if you don't feel much pain, you'll want to treat your chipped tooth as soon as possible. Weakened enamel can make your smile more vulnerable to further damage and serious dental infections. With your dentist's help, they can fill in the chipped area with tooth-colored composite resin or veneers. If the damage is more severe, they may need to restore it with a dental crown or root canal to strengthen its structure and improve its appearance.
Now you know the proper steps to take if you ever experience a chipped tooth. With careful and swift action, you'll be able to return your smile to good oral health in no time!
About the Author
Dr. Christopher Capehart earned his dental doctorate from the University of Texas Health Science Center in San Antonio. He's also a member of the American Dental Association and the Dallas County Dental Society. He provides a wide selection of high-quality services, including dental bonding, veneers, crowns, and root canal therapy. If you need to schedule an appointment, visit his website or call 972-436-1325.
Comments Off

on 6 Important Steps to Take After Chipping a Tooth
No Comments
No comments yet.
RSS feed for comments on this post.
Sorry, the comment form is closed at this time.