September 5, 2022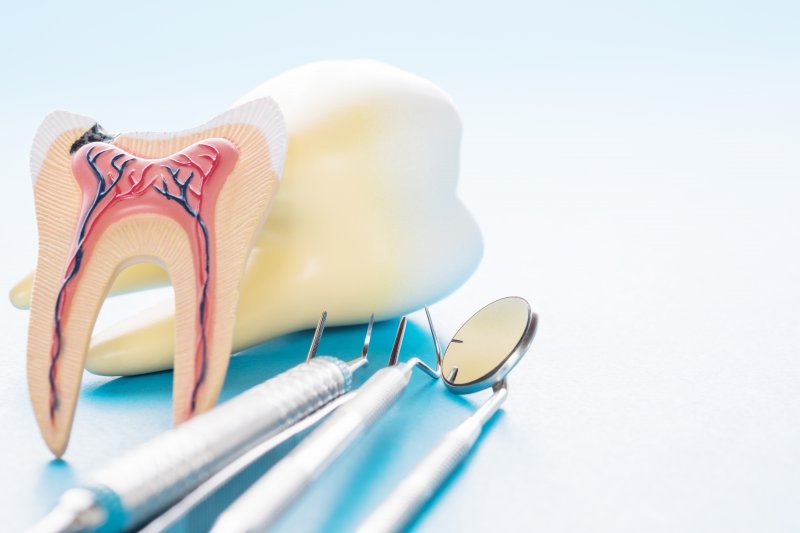 Has your dentist recommended that you receive a root canal? While this might seem like unsettling or overwhelming news, it may be the most necessary treatment to save your tooth. You might be hesitant to undergo the procedure, especially since there's a misconception that the surgery is painful. However, this couldn't be further from the truth! Read on to learn what you can expect from a root canal and why you won't regret getting this treatment to preserve your smile!
Reasons You May Require Root Canal Therapy
There's a common association between root canal therapy and discomfort. While a severe toothache may require you to undergo this treatment, it isn't the only reason to get it. Sometimes an underlying dental issue can go on and progress without you even realizing it. This is especially so if the inner nerves of your tooth have been compromised, making it less likely that you'll notice something is wrong until it's already advanced. Here are several common reasons you might need to get a root canal:
An abscess or infection grows within the tooth and accesses the pulp, which places your oral and overall health at risk.
A custom dental crown isn't sealing the tooth from decay, resulting in bacteria affecting the exposed area.
Your tooth has gone through several treatments and isn't stable anymore.
Facial trauma that harms the innermost portion of the tooth, preventing it from being functional.
Why Are Root Canals Better Than Tooth Extractions?
Although you'll likely feel some mild discomfort after a root canal, the procedure can still save you from more discomfort if you hadn't undergone the procedure. After all, this treatment removes the source of your pain (the infection or abscess), and you can easily manage your symptoms afterward by taking over-the-counter pain relievers or applying a cold compress to the outside of your mouth. Additionally, by saving your permanent tooth, you won't have to worry about replacing it with more costly restorative treatments after removing it, such as dental crowns or bridges. For this reason, extraction is only recommended as a last resort, as it'll be more cost-effective to preserve your natural pearly whites.
Now that you know what to expect from a root canal, you can feel more comfortable undergoing the procedure when it's needed. Your dentist will do everything they can to keep you as comfortable as possible while they work to save your tooth and return your smile to normal!
About the Author
Dr. Christopher Capehart earned his dental degree from the University of Texas Health Science Center in San Antonio. He's also a proud member of several groups like the American Dental Association and the Dallas County Dental Society. He offers a wide range of high-quality and comprehensive services, including root canal therapy. If you'd like to set up an appointment, visit his website or call him at 972-436-1325.
Comments Off

on Need a Root Canal? Here's Why You Won't Regret It
No Comments
No comments yet.
RSS feed for comments on this post.
Sorry, the comment form is closed at this time.