August 18, 2022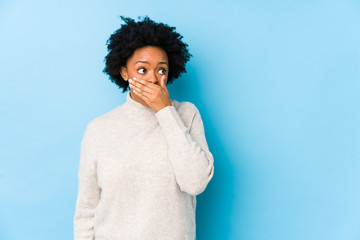 Enamel is the outermost layer of the tooth that protects it from harm. Since it's the strongest material in the human body, you may think that it's impossible to damage. Unfortunately, enamel can become chipped or cracked from things like blows to the face while playing contact sports, eating hard foods, or using your teeth to open bottles or packages. Many parts of the body will heal on their own over time, but can the same be said for tooth enamel? Read on to learn if a chipped tooth will heal on its own and what your dentist can do to help.
Can a Chipped Tooth Get Better on Its Own?
Since cuts heal on their own and things like nails and hair grow back over time, you may be wondering if tooth enamel works the same way. Unfortunately, it doesn't. A chipped tooth can do a lot more than just make your smile look lopsided. Whether the chip is big or small, it's crucial to make an appointment with your emergency dentist as soon as the damage occurs. They will be able to repair the tooth so you don't develop oral health issues like increased sensitivity and cavities.
What Treatments Can Fix a Chipped Tooth?
Though a chipped tooth can't heal on its own, there are several treatments offered by dentists that can repair or cover the damage, including:
Dental bonding – A composite material is used to reshape the tooth to mask the crack. It matched the color of the surrounding teeth so the repaired one is indistinguishable from the rest of your beam.
Porcelain veneers – These thin shells cover the front part of a tooth to mask cosmetic issues like chips. A small amount of enamel needs to be removed for them to properly adhere and not stick out from the rest of your smile.
Dental filling – A tooth-colored composite material is placed on the tooth and molded to cover up and repair the chip.
Dental crowns – These tooth-shaped caps are often used to repair severely damaged teeth. They also improve both the look and structure of the tooth and are color-matched to perfectly blend with your other teeth.
Tooth enamel can't heal on its own, but that doesn't mean there's no way to fix a chipped tooth. Reach out to your dentist to learn about the options they have available to repair the damage and get your gorgeous grin back on the right track!
About the Practice
Capehart Dental is led by Dr. Christopher Capehart, a talented dentist who enjoys using his expertise to give patients in Lewisville the beautiful smiles they deserve. Though they offer a range of preventive treatments to keep oral health issues at bay, they also offer restorative and cosmetic procedures to correct chipped teeth and other dental damage. With the help of Capehart Dental, you'll be sporting a lovely smile in no time! If you want to learn more about their services or to schedule an appointment, visit their website or call their office at (972) 436-1325.
Comments Off

on Will a Chipped Tooth Heal on Its Own?
No Comments
No comments yet.
RSS feed for comments on this post.
Sorry, the comment form is closed at this time.