July 13, 2022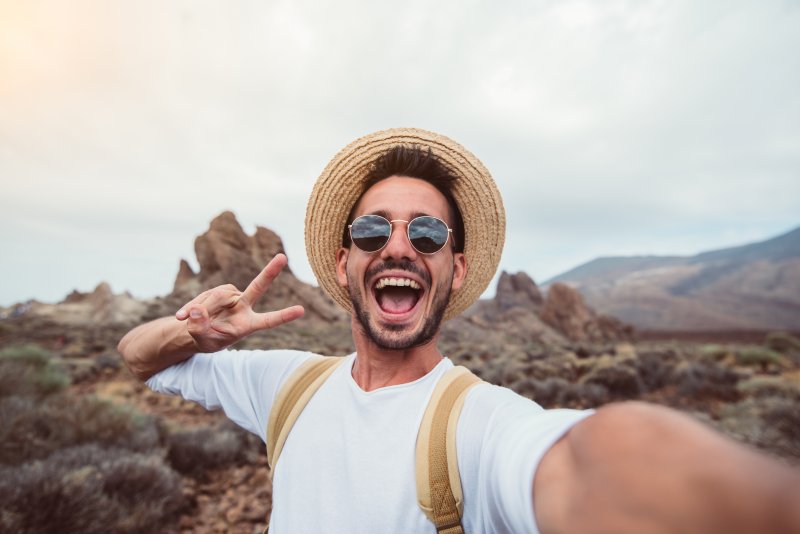 Are you considering traveling this summer for vacation? Although you might be excited to enjoy all the sights and delicious foods, the last thing you'd want to experience is a dental emergency while you are gone. These circumstances can often be overwhelming and unpredictable, but there are ways you can be prepared ahead of time. Keep reading to learn how to handle an urgent dental situation during vacation from your emergency dentist in Lewisville!
#1: Schedule a Checkup Appointment Before Leaving
One of the most important ways to protect your oral health is to visit your dentist twice a year for checkups and cleanings. By monitoring your mouth, they'll be able to check for any early signs of developing issues and provide the necessary treatment to stop them before they can worsen. Before heading out for your trip, you should consider scheduling an appointment, that way your smile starts fresh for an enjoyable vacation.
#2: Find a Reliable Dentist in Your Vacation Spot
Even if you regularly seek dental care and practice proper oral hygiene every day, emergencies can still happen when you least expect them. If this does happen, you'll need to act fast so that you can preserve your pearly whites. For this reason, you may want to find a dependable dental professional in the area you're vacationing in just in case! You may even consult your dentist at home if they can help you search for a local one before you go. And if you're traveling overseas, you might ask your dental insurance provider if they offer coverage for services while you're out there.
#3: If There Isn't One, Head to the Emergency Room
If you aren't able to find a reliable local dentist, then the next best step is to head straight to the ER. Certain situations like dental infections or abscesses can cause painful fevers and swelling that can end up spreading throughout your body. To alleviate discomfort and interrupt harmful bacteria from affecting your overall health, be sure to seek medical care so a physician can provide immediate treatment. Once they've relieved your sensations, they'll likely contact a local dentist for you so you can get the dental procedures you require.
While dental emergencies can be unsettling, you can feel more confident and prepared by following these few tips when going on vacation. You'll be able to ensure your pearly whites are healthy and have a backup plan even before you head out!
About the Author
Dr. Christopher Capehart studied at the University of Texas Health Science Center in San Antonio. He also regularly seeks continuing education to expand his expertise and is a member of several prestigious organizations like the Dallas County Dental Society and the American Dental Association. He provides multiple comprehensive treatments, including emergency dentistry, checkups/cleanings, and oral cancer screenings to help you maintain good dental health. If you'd like to schedule an appointment before traveling, visit his website or call him at 972-436-1325.
Comments Off

on 3 Ways to Manage a Dental Emergency During Vacation
No Comments
No comments yet.
RSS feed for comments on this post.
Sorry, the comment form is closed at this time.