April 29, 2022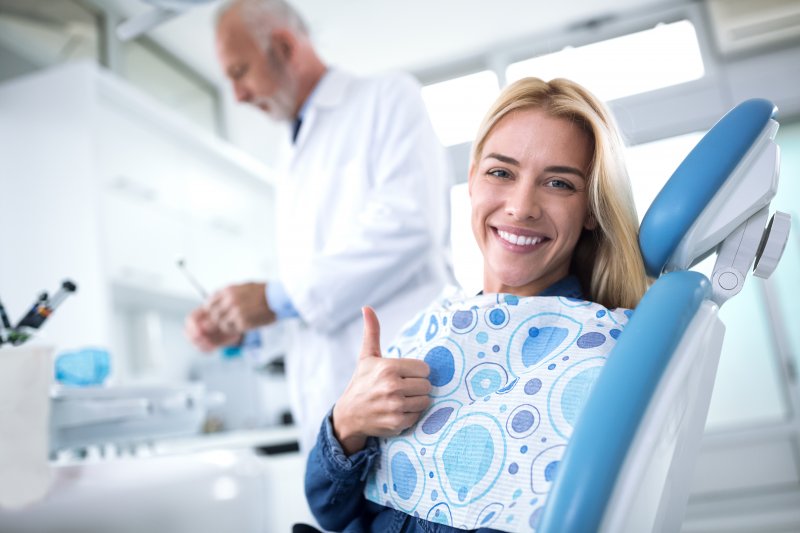 After a week filled with discomfort and contemplation, you finally find yourself at the dentist's office; one of your molars has been hurting like crazy, and you are ready for some relief. However, as soon as your dentist mentions root canal therapy, a wave of anxiety washes over you and every single thing that you've ever heard about root canals suddenly floods your brain. Despite what you've maybe heard, root canal therapy is actually good news; not the frightening bout of torture that it's sometimes portrayed as.
What Exactly Is a Root Canal?
Root canal therapy (also called endodontic therapy) is meant to treat the inside of the tooth and is one of the most commonly used procedures for dental emergencies. Many standard dental treatments are focused on the outer portion of a tooth; however, sometimes a cavity or crack can extend into the lower (inner) part of the tooth, and a root canal is the only way to eliminate the infection and prevent it from spreading further.
The process isn't too complicated; the patient receives a local anesthetic to numb the area, then the dentist goes in and begins to remove the infected or damaged tooth structure. Once the inner chamber has been cleaned out and sealed, the tooth is then restored with a dental filling or crown. It might sound a little spine-chilling, but root canals are about as painful as getting a cavity filled—which isn't bad at all!
Why A Root Canal Can Be a Good Thing
A root canal should be considered good news, especially when weighed up against some of the other available options, like extraction. One primary focus of modern dentistry is taking a conservative approach, and since your natural teeth are the best available tools for eating, it's not ideal to remove them unless absolutely necessary.
Tooth extractions can also be both costly and complicated, and you'll have to pay to have the tooth replaced. Compared to root canal therapy, it is a much more intensive, time-consuming procedure and is used to address serious problems involving teeth that cannot be salvaged or repaired. Root canal therapy allows dentists to practice the preferred, conservative approach while also quickly alleviating any pain you might be having.
Root canals might have a bad reputation, but receiving pain relief and getting to keep your tooth seems like a rather good deal.
About the Author
Capeheart Dentistry proudly serves families in the Lewisville area and is helmed by Dr. Christopher Capehart. Dr. Capehart received his DDS from the University of Texas Health Science Center at San Antonio and is a member of the American Dental Association as well as the Dallas County Dental Society. If you have any questions about the article, or root canals, Dr. Capehart can be reached at his website or (972) 436-1325.
Comments Off

on Root Canals Are Good News
No Comments
No comments yet.
RSS feed for comments on this post.
Sorry, the comment form is closed at this time.