March 29, 2022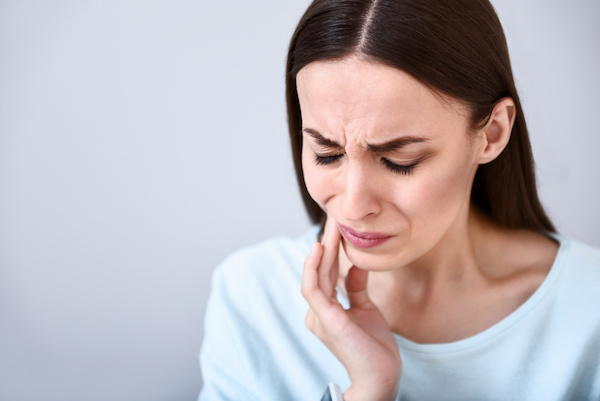 One-size-fits-all approaches rarely actually suit everyone – and that is certainly true in dentistry, where there is no treatment that will work just the same for everyone.  For example, there are usually two ways to treat a severely decayed or damaged tooth: with either a root canal or extraction. Both treatments have advantages, and the option that is right for you will depend on a few things in particular. Keep reading to learn more about how to know whether you need a root canal vs. extraction, then contact your dentist for a formal diagnosis to solve the problem once and for all. 
Root Canal vs. Tooth Extraction
A root canal is a treatment that allows your dentist to save your natural tooth structure. With this procedure, the interior of the tooth is completely cleaned out and refilled with a material known as gutta percha. Then, the tooth is covered with a sturdy crown. A tooth that has been treated with a root canal can function well for a decade or more. While root canals have earned a reputation as being something to dread, thanks to innovative technology and comforting sedation options, you shouldn't feel a thing.
A tooth extraction is when your dentist completely removes the affected tooth and replaces it with an artificial tooth. This is a simpler, non-surgical option.
Which One Is Right for You?
There are advantages to each procedure depending on your unique situation. The goal of dentistry is always to help you conserve your natural teeth, so it is always best to save a damaged tooth whenever possible. That means your dentist will likely recommend this path unless there is no hope of bringing back the tooth's strength and function with a root canal.
In cases where extraction is necessary, the tooth that has been removed can usually be replaced with a dental implant or crown and bridge.
Don't Delay a Visit to the Dentist
Doing your research beforehand is a good way to get an idea of what to expect when you visit the dentist to discuss your aching or damaged tooth, but the only way to really understand whether a root canal or extraction is right for you is to visit your dentist to have the affected area checked out. Prepare your questions in advance to ensure that you are well informed about your recommended treatment.
Meet the Dentist
Dr. Christopher C. Capehart is an exceptional general dentist offering comprehensive dental care for patients of all ages. If you are dealing with a severely decayed or damaged tooth, you can take comfort knowing Dr. Capehart values conservative dentistry and believes it is preferable to save a tooth whenever possible. Don't wait – contact the office today to make an appointment to have that aching tooth seen about. Call the Capehart Dental office directly at (972) 436-1325.
Comments Off

on Which Is Better: Root Canal or Extraction?
No Comments
No comments yet.
RSS feed for comments on this post.
Sorry, the comment form is closed at this time.