February 17, 2022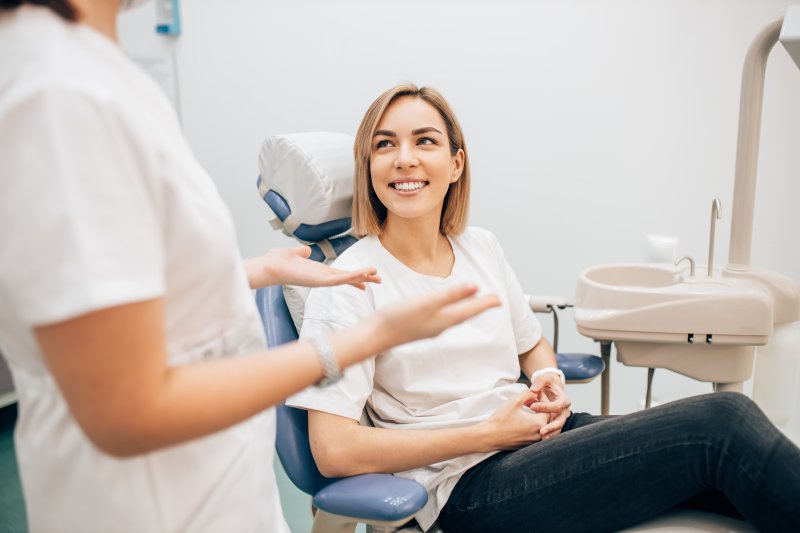 Though root canal therapy has a success rate of over 95%, widespread myths have unfairly given this treatment a reputation of being painful and incredibly unpleasant. This has led many patients to avoid the procedure for as long as possible, which may result in tooth loss or the development of other oral or overall health issues. So that you know that this procedure is nothing to fear, read on to learn three facts about root canal therapy.
Fact #1: Tooth Infections Can't Be Cured with Antibiotics
Antibiotics are a kind of medicine that is used to fight bacterial infections. Since the need for a root canal often arises due to a tooth infection, some people think that taking antibiotics will allow them to avoid the procedure. Unfortunately, antibiotics can't really reach the location of a tooth infection, which makes them ineffective at curing it. A root canal offers a long-term, effective solution that will save the tooth and prevent further issues from arising.
Fact #2: Root Canal Therapy Gets Rid of Tooth Pain
Due to misinformation spread through TV, movies, and the internet, many people think that root canal therapy is incredibly painful. Luckily, the opposite is true. When someone has a severe tooth infection, the only way to save the tooth is to remove the pulp. This is the innermost part of the tooth, which consists of blood vessels, connective tissue, and cells. Getting rid of the infected tissue will alleviate pain, not cause it. Additionally, your dentist will administer a local anesthetic before treatment to numb the area and keep you from feeling any discomfort throughout the procedure. Most patients who have undergone root canal therapy report that it's no worse than having a large cavity filled.
Fact #3: Even if the Pain Subsides, You May Still Need a Root Canal
If your toothache suddenly goes away, this doesn't mean that you no longer need root canal therapy. In fact, tooth pain that suddenly stops may be a sign that the nerves inside of the tooth have died. If you choose to forgo treatment, the damage to the tooth will continue, and you may end up needing to have it extracted. Additionally, infections that travel past the tooth pulp and to the roots may cause a dental abscess to form. This is a pocket of pus that will need to be drained to prevent the infection from spreading to other parts of your head and neck. Neglecting to have this done may result in a life-threatening infection called sepsis.
As you can see, root canals aren't as bad as you'd think. Not only is this treatment virtually painless, but it will help eliminate discomfort, allow you to maintain your natural bite, and keep both oral and overall health issues at bay!
About the Author
Are you a resident of the Lewisville area in need of exceptional oral health services for the whole family? Your care is in good hands with Dr. Christopher Capehart and his talented team at Capehart Dental. They offer a range of restorative, emergency, cosmetic, and preventive treatments to help you maintain a healthy, beautiful smile. If you have a severely infected tooth, they can repair it with root canal therapy so you can enjoy a pain-free smile in no time. If you're interested in learning more or want to set up an appointment, call (972) 436-1325 or visit their website.
Comments Off

on 3 Facts About Root Canal Therapy
No Comments
No comments yet.
RSS feed for comments on this post.
Sorry, the comment form is closed at this time.