September 14, 2021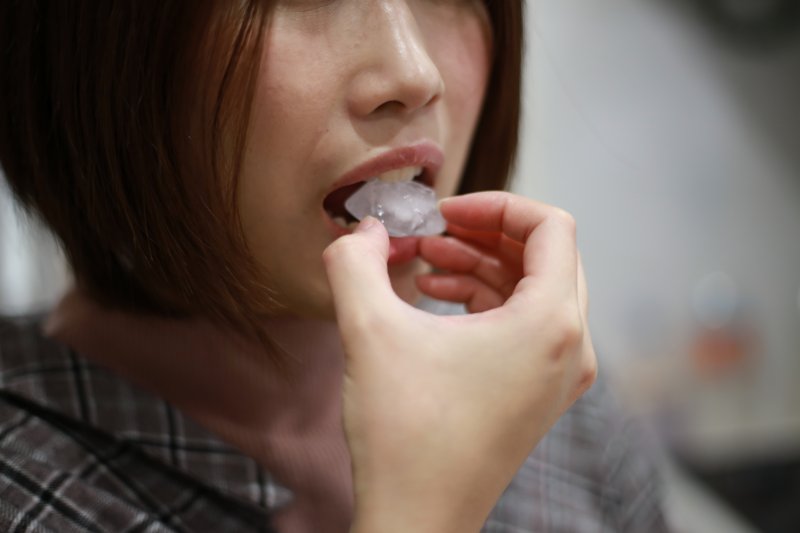 Ever since you were a kid, chewing on ice cubes has been one of your favorite ways to keep cool during the hot summer months. Though you've heard that biting down on ice is bad for your teeth, how much damage can it really cause? Here are a few of the ways that ice chewing can damage your teeth and put your smile at risk.
Dangers of Ice Chewing
Though chewing on ice may not seem as damaging to your teeth as eating sugary or acidic foods, it can still lead to several issues including cracked or chipped teeth, problems with fillings, crowns, or other existing dental work, and soreness in the jaw muscles. It can also damage the tooth enamel leading to increased sensitivity to hot and cold foods and drinks and making your teeth more prone to tooth decay.
Compulsively chewing ice can also be a sign of serious conditions including iron deficiency anemia or pagophagia. People with anemia have low levels of red blood cells, which are responsible for carrying oxygen around the body. Pagophagia is a rare form of an eating disorder called pica in which people eat things that aren't usually considered to be food.
What to Do Instead
If you love chewing ice and need some ideas on how you can shake the habit, try some of these tricks:
Get a check up to make sure you don't have anemia or another issue causing you to crave ice
Try switching to cold drinks or unsweetened popsicles ahead
Chew sugar-free gum
Let ice slowly melt in your mouth so you still get that satisfying refreshment
Try switching to slush since the smaller pieces are less damaging
Skip ice in beverages to remove the temptation
To satisfy the crunching sensation, switch to carrot sticks, cucumber slices, apple slices, or anything nice and crisp
Chewing on ice may be refreshing, but it can lead to a number of dental issues or be a sign of a more serious medical condition. Opt for one of the less harmful alternatives listed above to avoid damage and to keep your teeth healthy.
About the Practice
Lewisville's oral health is in good hands with Dr. Christopher Capehart and the rest of the highly qualified Capehart Dental team. They treat patients throughout the DFW Metroplex by providing quality care in a comfortable, stress-free environment and aim to build a relationship of trust with you and your family. Their convenient hours work with your busy schedule, so you never have to go without the treatments you need. For more information on how chewing on ice can damage your teeth or how Dr. Capehart can repair them for you, call their office at (817) 873-3780 or visit their website.
Comments Off

on How Chewing on Ice Can Damage Teeth
No Comments
No comments yet.
RSS feed for comments on this post.
Sorry, the comment form is closed at this time.