November 23, 2020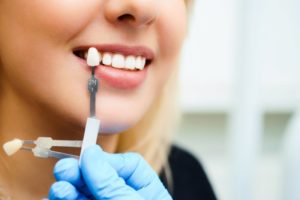 Technology in the cosmetic dental industry has come a very long way. Dental implants were first invented in 1965, and centuries prior, elements such as copper or even wood were fashioned into pegs and used as replacements for teeth. It's safe to say that functionality was the main focus over aesthetics, but thanks to innovations in technology, the process of replacing teeth and restoring smiles is easier and more accurate than ever before. Your experts on dental implants in Lewisville can share the latest updates. Keep reading to learn more!
The Top Three Latest Innovations in Dental Implant Technology
Even if you have dental implants, you may not know all of the advanced technology that went into the procedure process. Here are the top three most recent advancements and plans for evolvement in dental implant technology that make smile restoration a reality:
Computer-designed dental implants: At the current state of dental technology, a small amount of jawbone loss during the procedure is mostly unavoidable. Advancements in computer-aided design and manufacturing would enable dentists to complete the procedure with zero bone loss. The purpose is to use computer imaging to create a replica of the tooth. This is much more effective than the previously used two-dimensional radiographs used to create casts for replicating the missing tooth. It will allow the prosthetic to be set more precisely in the space without removing any bone.
Antibacterial coating: The next breakthrough is the creation of a coating that can protect against the acid from food that is harmful not only to your natural teeth but to dental implants as well. The coating will allow the prosthetics to last even longer.
Computer-guided surgery: Possibly the most remarkable and exciting advancement is the use of computer-guided surgery to fully direct the process in the most precise way possible, ensuring that the implant post is placed correctly and set up for success. Ultimately, this precision and predictability guarantee fewer surprises during surgery and allow for more accurate treatment results for the patient.
As time goes on, advancements in dental implant technology will continue to evolve, making the process of transforming smiles even easier! If you've been thinking about restoring your smile due to missing teeth, don't hesitate to talk to your dentist about dental implants and how these innovations can benefit you.
About the Author
Dr. Christopher Capehart leads the team at his private practice in Lewisville, where he works hard to provide the best care for all his patients. He believes that a beautiful smile can change a person's outlook on life, and he is passionate about giving that gift to everyone who visits his office. He stays active in his community and makes sure that his team is always abreast of the newest technologies in the cosmetic dental world. If you're ready to talk about transforming your smile with dental implants, visit our website to request an appointment, or call us at(972) 436-1325.
Comments Off

on Innovations in Dental Implant Technology
No Comments
No comments yet.
RSS feed for comments on this post.
Sorry, the comment form is closed at this time.