October 1, 2020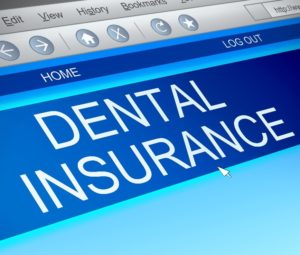 Did you know your smile needs more than just your toothbrush and floss to stay healthy? You should also see your dentist in Lewisville at least twice a year for a cleaning and checkup. Worried about a large bill? There's nothing to fear if you have dental insurance. Your policy allows you to get the affordable care you need for optimal oral health. You have the option to choose an in-network or out-of-network dentist, but which is the best choice? Here's how to find the right dental office for your oral health and your wallet.
In-Network VS. Out-of-Network Dentist
Although the particulars of every policy differ, you can always choose your dentist as long as they accept your dental coverage. Depending on the location, they will either be in-network or out-of-network with your insurance. You can use your dental benefits at either one; however, there are some differences between the two.
In-Network Dentist
A dentist who is in-network with your dental insurance has pre-negotiated rates, which often means you'll pay less at the time of your treatment. Most policies cover preventive care 100% if the dentist is in-network. They can also pay as much as 80% of restorative treatments to reduce your out-of-pocket costs.
Generally, there are fewer practices to choose from if you want to stay with an in-network dentist. This can make it more challenging to find the exact dentist for your needs and preferences. Your treatment options might also be limited depending on what's covered under your policy.
Out-of-Network Dentist
A dentist who accepts your coverage but isn't in-network is known as an "out-of-network provider." This means they haven't negotiated rates with your insurance carrier. Every insurance policy is unique; however, most plans cover 40%-50% of restorative treatments.
You will have more options when looking outside of your network, and you can still use your benefits, but you might pay higher fees because their rates aren't fixed. You may have more treatment options for personalized plans because you won't need to worry about the limitations set by your insurance.
Maximize Your Dental Insurance
Whether your dentist is in-network or out-of-network, they will work on your behalf with your insurance company to file the necessary claim forms. You'll have one less thing to worry about as they maximize your annual benefits to decrease the amount you need to pay for common services, like cleanings and checkups, fillings, or dentures.
In and out-of-network both have their unique advantages, but either way, visiting a dentist who accepts your plan is a great way to protect your smile while staying within your budget.
About Dr. Christopher Capehart
Dr. Christopher Capehart earned his dental surgery degree and graduated Magna Cum Laude from the University of Texas Health Science Center. He graduated in the top 10% of his class. As a lifelong learner, he regularly continues his training to provide his patients with up to date services and technologies. He accepts several insurance plans to keep dental care affordable for everyone. If you have any questions about your policy, contact our office today to speak with a member of our team.
Comments Off

on Should I Visit an In-Network or Out-of-Network Dentist?
No Comments
No comments yet.
RSS feed for comments on this post.
Sorry, the comment form is closed at this time.