June 12, 2020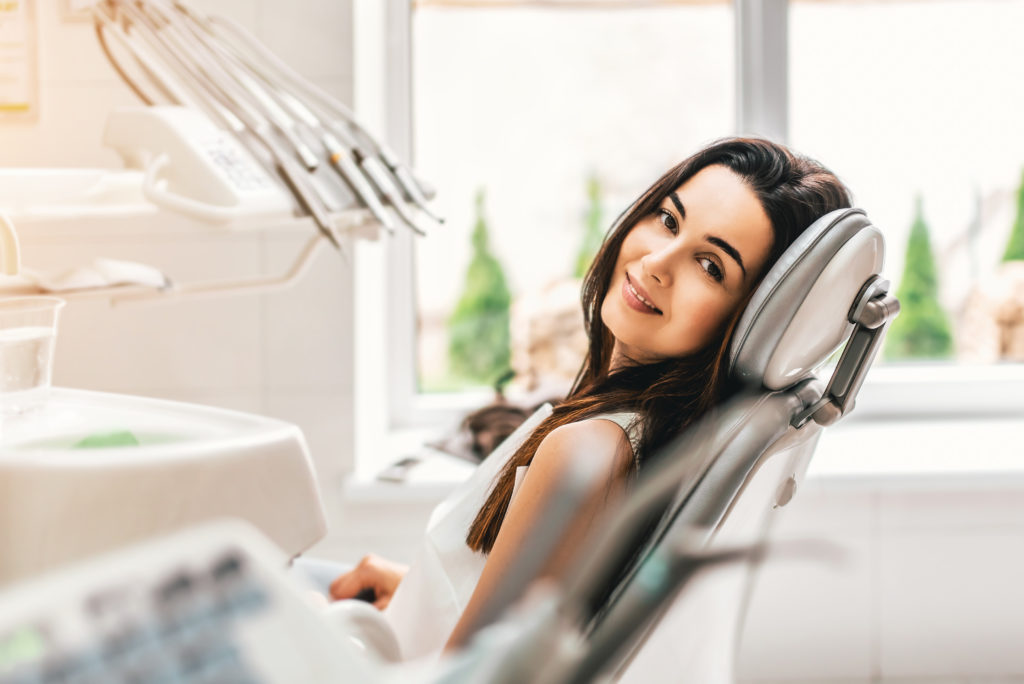 As you enter the treatment room for your appointment, you can't help but think about all the times you were "just too tired" to properly brush or floss your teeth. By the time your dentist is conducting their exam, you've thoroughly convinced yourself that they will find a handful of cavities. However, when the dentist opens their mouth, the only word you hear is "diabetes."
Although your dentist in Lewisville does look for signs of tooth decay and cavities, they also use your bi-yearly visits to look for other conditions that could impact your teeth and gums. Here are four underlying health conditions that your dentist can find at your visit.
High Blood Pressure
According to the American Heart Association, over 100 million people in the U.S. have high blood pressure. In addition to putting you at risk for a heart attack or stroke, high blood pressure can also make you vulnerable to oral health issues like gum disease. Therefore, your dentist will check for any abnormal symptoms, like red or bleeding gums, which has been linked to patients with high blood pressure. Also, medications used to treat this condition can cause dry mouth and tooth decay. To ensure that your oral health remains intact, make sure to seek treatment as soon as these symptoms are present and to thoroughly discuss the side effects of each medication with your doctor.
Osteoporosis
Although this condition largely affects post-menopausal women, Osteoporosis can happen to people of any gender or age. This health issue causes the bones in your body to become weak and brittle. In fact, they become so frail that even a strong cough can cause a fracture. To ensure that patients get the early intervention and treatment they need, dentists check for loose teeth at each visit. This could be a sign that the density in your jawbone has dropped, which will require you to undergo a bone density test with your doctor.
Diabetes
Diabetes is rampant in the U.S., and currently affects 100 million Americans (who have either been diagnosed as diabetic or pre-diabetic). In addition to having disastrous effects on your body, diabetes can also cause periodontitis. This is a severe form of gum disease that causes your gums to pull away from your teeth and potentially result in them falling out. In severe cases, a Periodontist may recommend gum surgery. However, changing your diet to keep your blood sugar under control is often an effective solution.
Lung Disease
When gum disease is present, the harmful bacteria in your mouth can spread to other areas of your body. Recent studies have reinforced this theory by finding links between lung conditions (like bronchitis and pneumonia) and gum disease. Therefore, it is important that you consistently prioritize your oral hygiene routine to limit the number of bacteria present in your mouth at any given time. Also, smoking exacerbates the issue; so make sure to speak with your dentist or doctor about putting a plan in place to quit.
While going in for your bi-yearly visit can seem like nothing more than a brief exam, it can lead to early treatment and intervention for underlying health issues! Therefore, make sure to visit your dentist at least twice a year to ensure both your oral and overall health is in tip-top shape!
About the Author
In addition to graduating Magna Cum Laude from the University of Texas Health Science Center at San Antonio, Dr. Christopher C. Capehart also was in the top 10% of his dental school class! Today, he is a member of the prestigious American Dental Association and provides exemplary dental services at his practice, Capehart Dental. If it is time to schedule your bi-yearly checkup, contact Dr. Capehart through his website or by phone at 972-436-1325.
Comments Off

on 4 Underlying Health Issues That Impact Your Oral Health
No Comments
No comments yet.
RSS feed for comments on this post.
Sorry, the comment form is closed at this time.