Sedation Dentistry – Lewisville, TX
Ease Your Dental Anxieties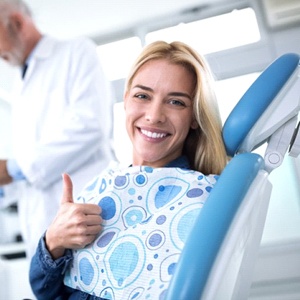 It's estimated that as many as 1 in 5 Americans have avoided the dentist due to anxiety or fear. If you're that 1 in 5, don't worry. There are ways to get the dental care you need without suffering from severe dental anxiety. One way is to visit your sedation dentist in Lewisville. Thanks to nitrous oxide sedation, you can relax enough in the dental chair to get the work done that you need without freezing up in fear. Let Dr. Capehart ease your dental anxieties with nitrous oxide. Keep reading below to learn more about this type of sedation and how it works. And, if you're ready to get the care you need worry-free, contact us today to schedule an appointment.
What Is Nitrous Oxide?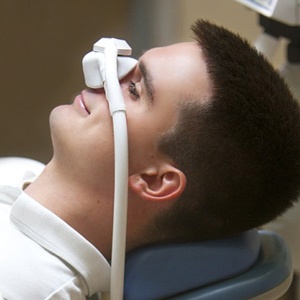 Nitrous oxide is more commonly known as "laughing gas" because, when it's administered, it produces feelings of euphoria and joy that may make you want to laugh. It's given through a mask worn over your nose before, during, and slightly after your dental procedure. You will breathe in a special mixture of nitrogen and oxygen, hence the name nitrous oxide. After just a few minutes, a wave of relaxation will wash over you, allowing you to get the dental care you need without any stress.
Who Is a Good Candidate for Nitrous Oxide?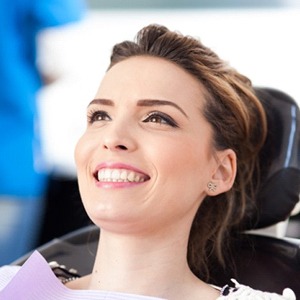 Anyone who experiences mild to moderate dental anxiety can benefit from nitrous oxide from their sedation dentist in Lewisville. Your anxieties will be a thing of the past once the mask is placed over your nose. However, sedation isn't only for patients with dental fears. It can also be used if you aren't anxious but have an extensive amount of dental work that needs to be done in one sitting. Keeping your mouth open for a long period of time can get tiring after a while, so nitrous oxide is here to help.
What to Expect During Nitrous Oxide Sedation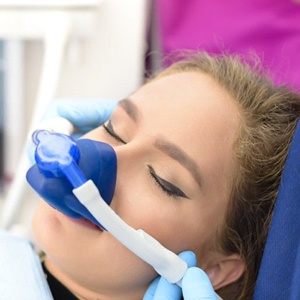 As mentioned earlier, you will be given a mask to wear over your nose. Within minutes, a wave of relaxation will wash over you, allowing you to get the procedure you need done with no worries. During the procedure, you should feel absolutely no pain or even discomfort. Once the procedure is finished, the mask will be removed, and you will be taken to the waiting room. The effects of the gas should wear off within half an hour, allowing you to drive yourself back to work or school afterwards.